Ultrasonic Dental Scaler Electric Dental Irrigator Water Flosser Jet Sonic Tooth Cleaner Calculus Tartar Removal Teeth Whitening
Ultrasonic Dental Scaler:
Features:
1.Up to 2 million times/minute ultrasonic high-frequency vibration, 35kHz vibration frequency, deep cleaning teeth without harming gums, removing stubborn tooth stains and tartar, keeping the mouth comfortable and clean.
2.The teeth-cleaning tip made of stainless steel is safe, environmentally friendly, anti-bacterial and anti-rust. It is ergonomically designed and fits the root of the gums, making it easy to clean the mouth in all directions.
3.The upgraded LED light can illuminate every corner of the oral cavity, which is convenient for you to observe the internal situation of the oral cavity, so that the tartar has nowhere to escape.
4.Three adjustable tooth cleaning modes, effectively clean the mouth, whiten teeth, protect gums, reduce bad breath, and keep teeth healthy.
5.Ten-minute regular protection: The dental cleaner will automatically stop working every 10 minutes to prevent the cusps from overheating. (It can continue to be used after a while of cold water or shutdown for 60 seconds)
Specifications:
Material: ABS+PC
Colors: White, Black
Product size: 19*2.5*2.3cm
Packing size: 22*8*3.8cm
Rated current: 0.15A
Rated power: 0.8W
Charging voltage: DC5V
Working temperature: 0-40℃
Battery capacity: 500mAh
Charging time: 2.5 hours
Packing List:
1* Host
2* Sharp tooth cleaning heads
2* sanitizing wipes
1* Small wrench
1* Charging Cable
1* English User Manual
1* Packing Box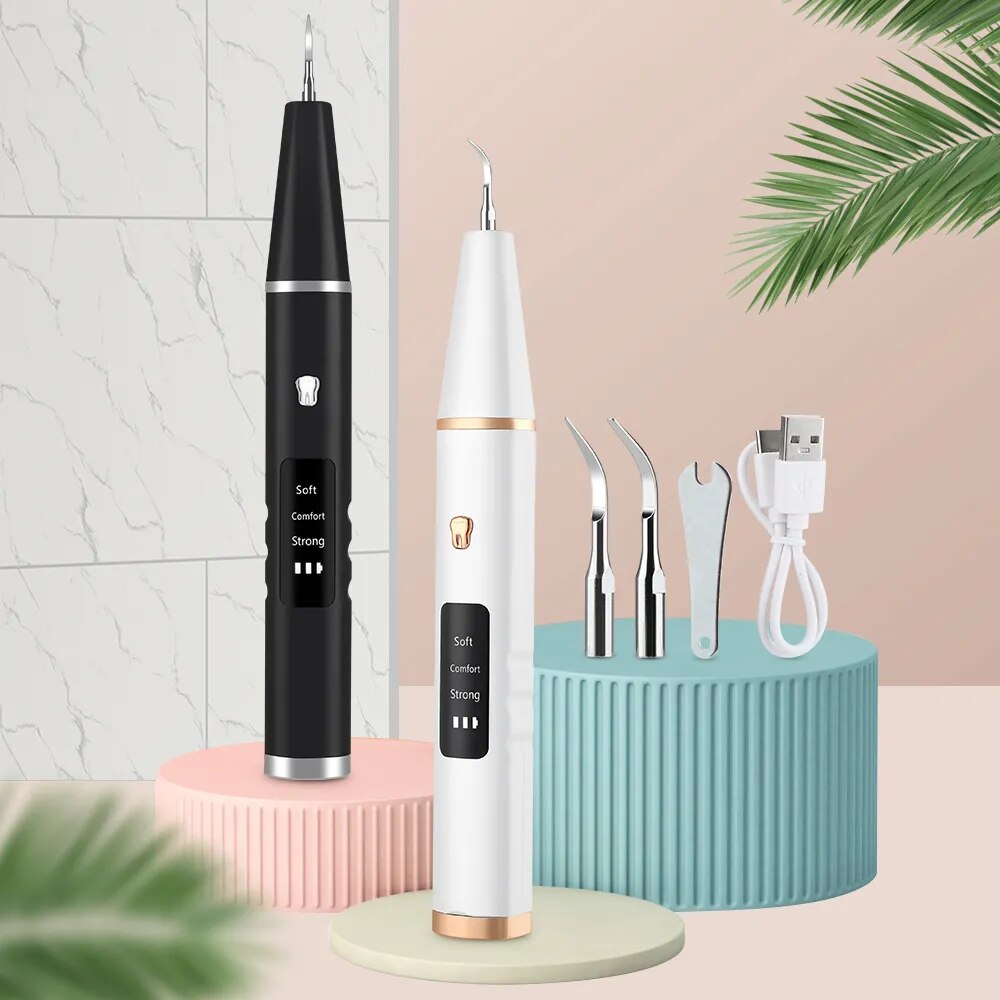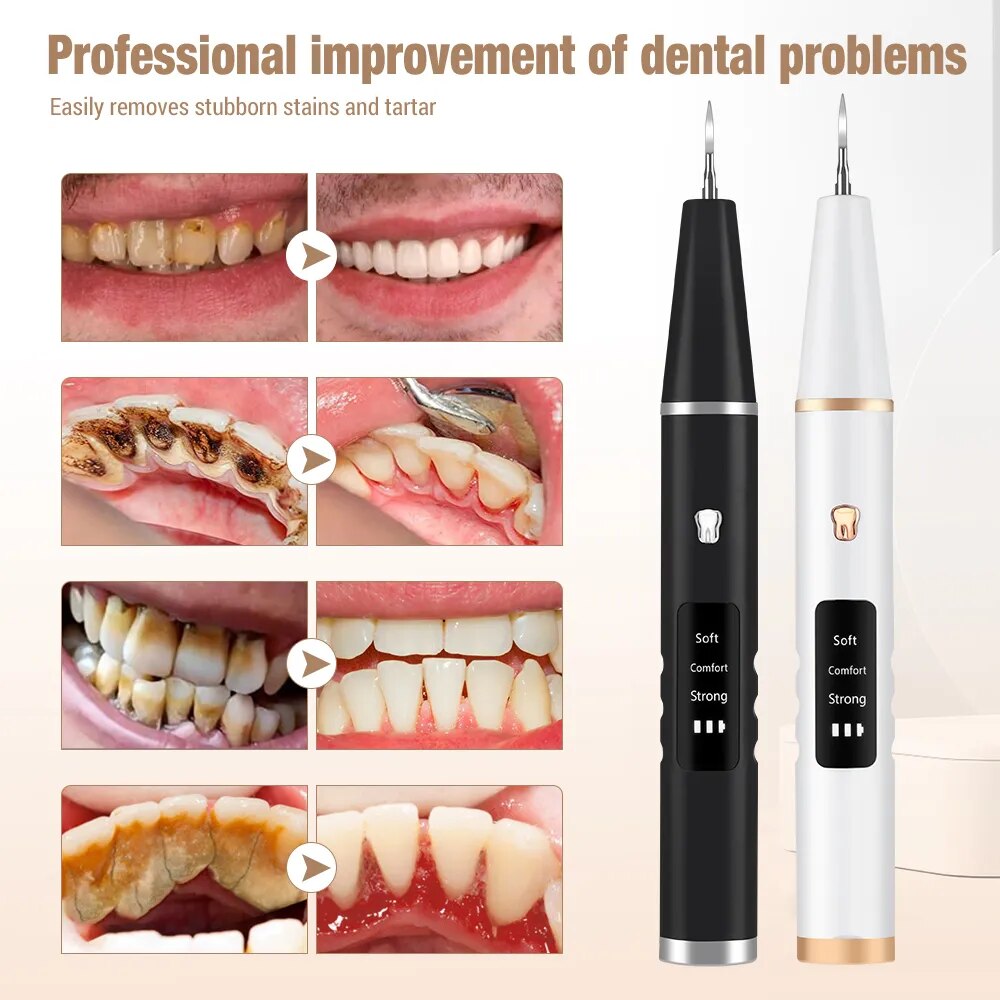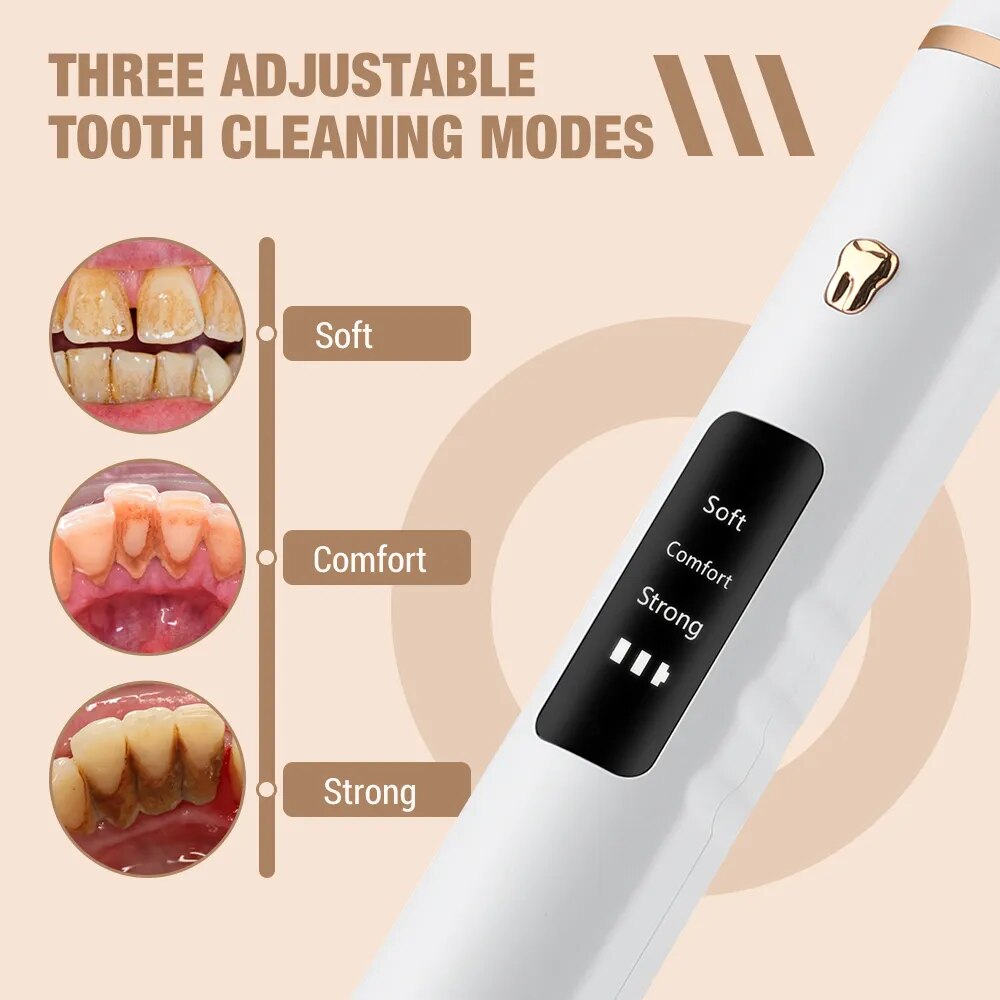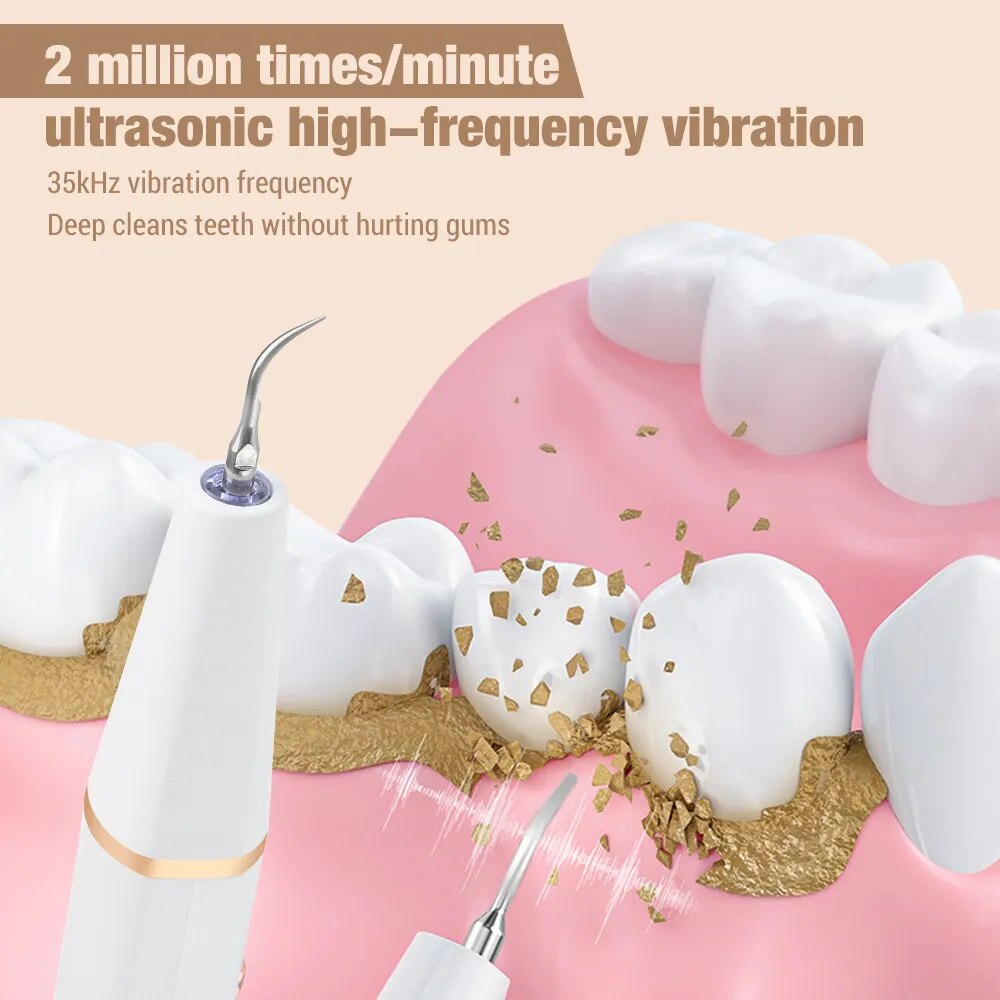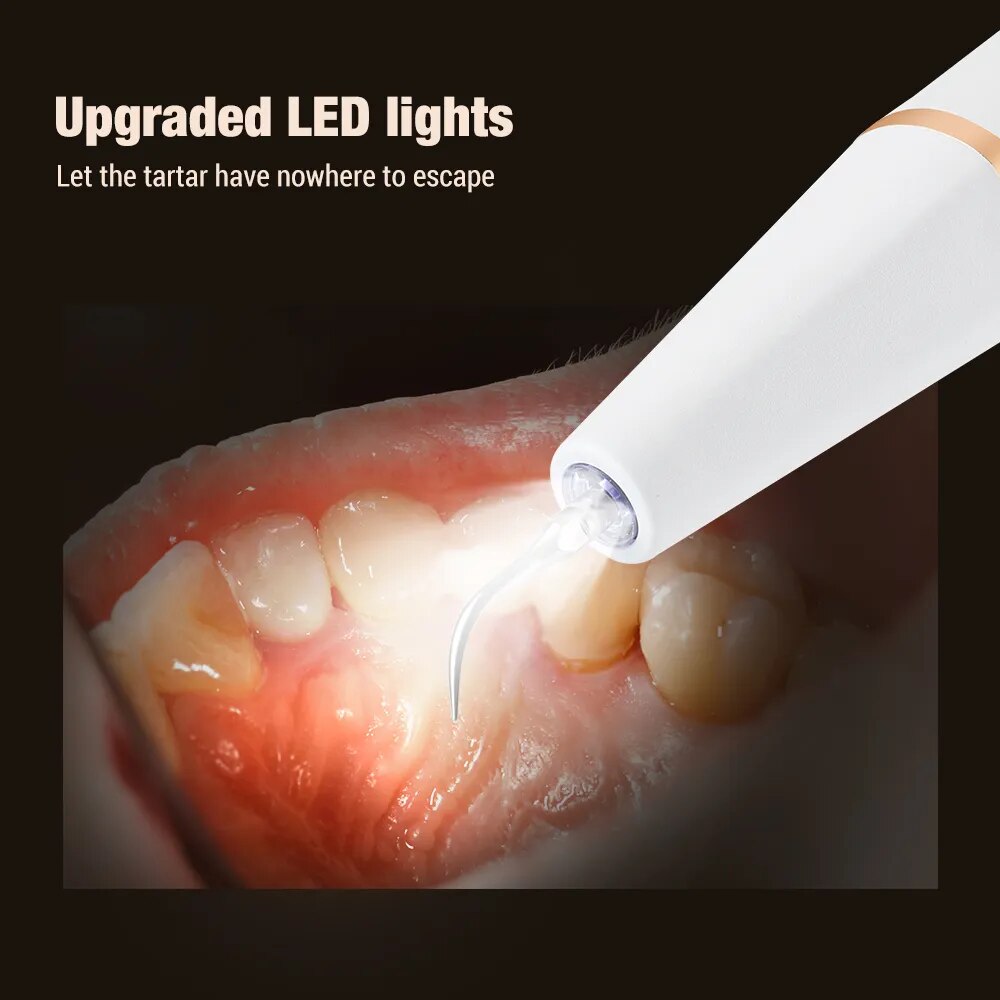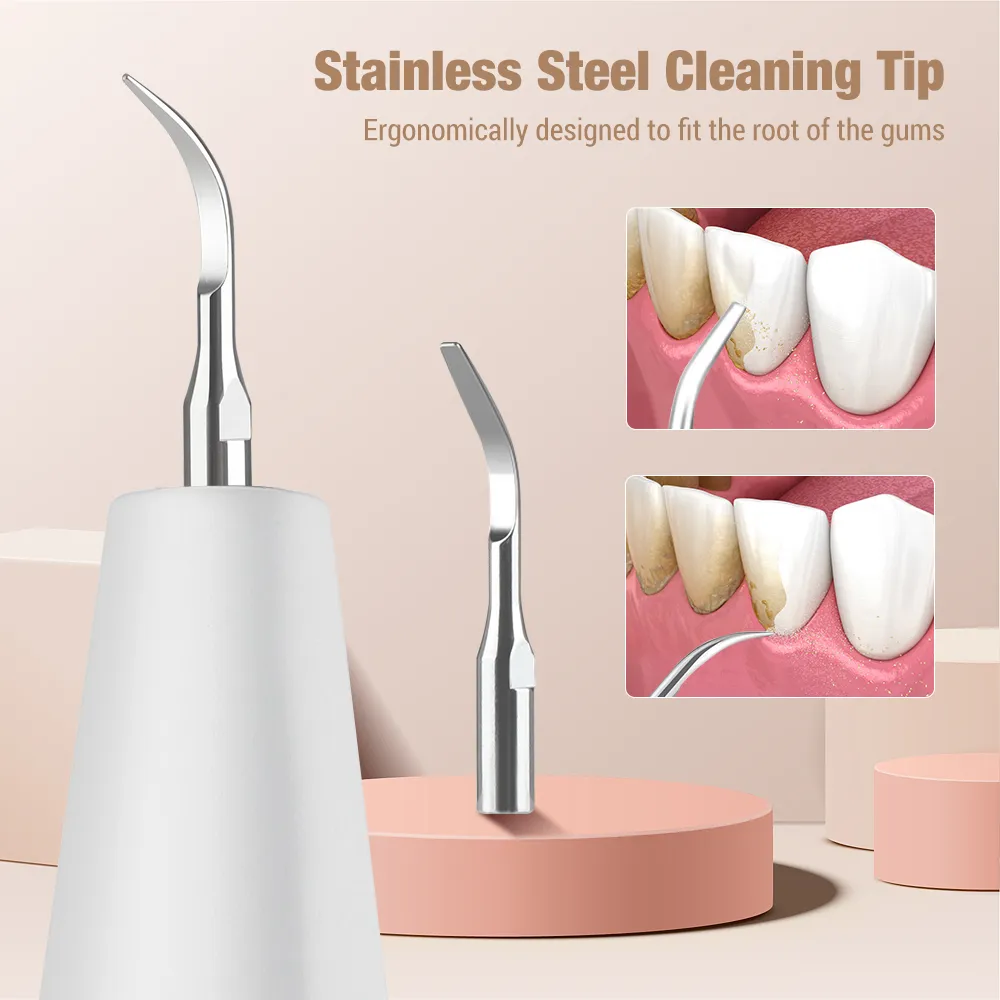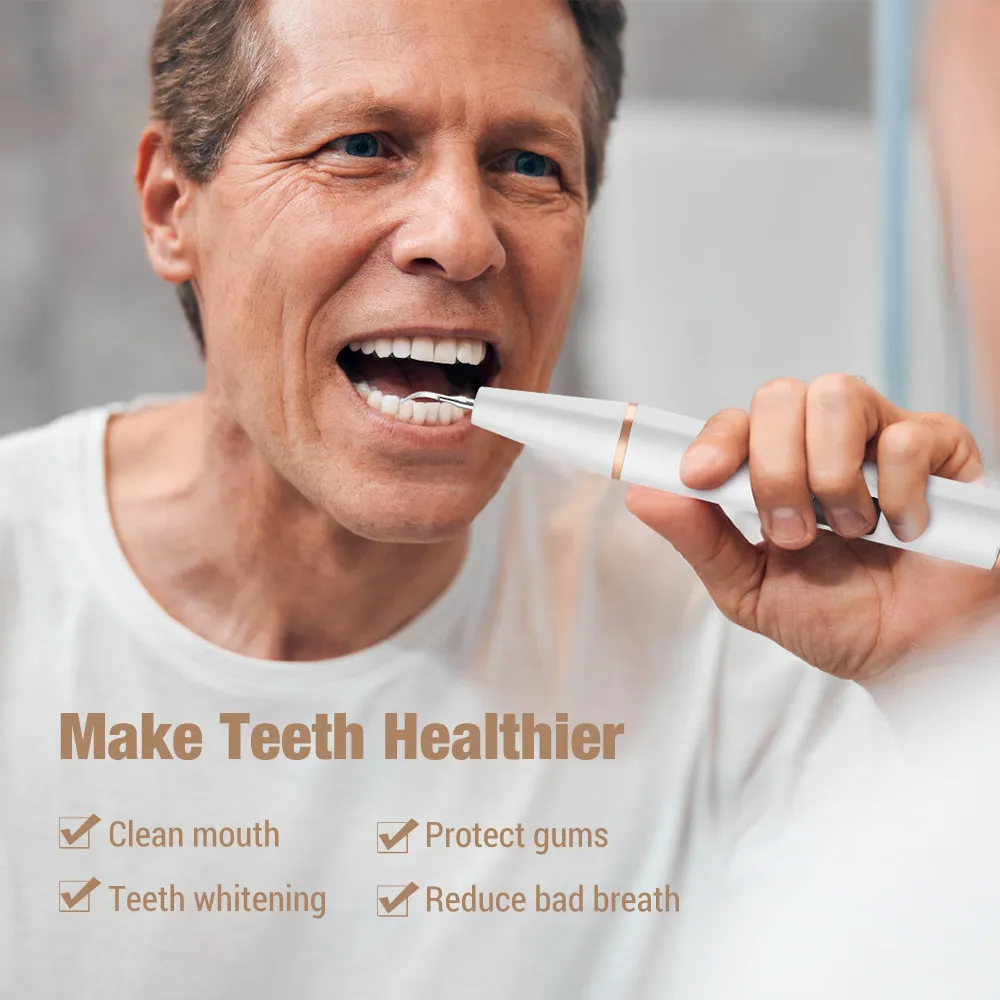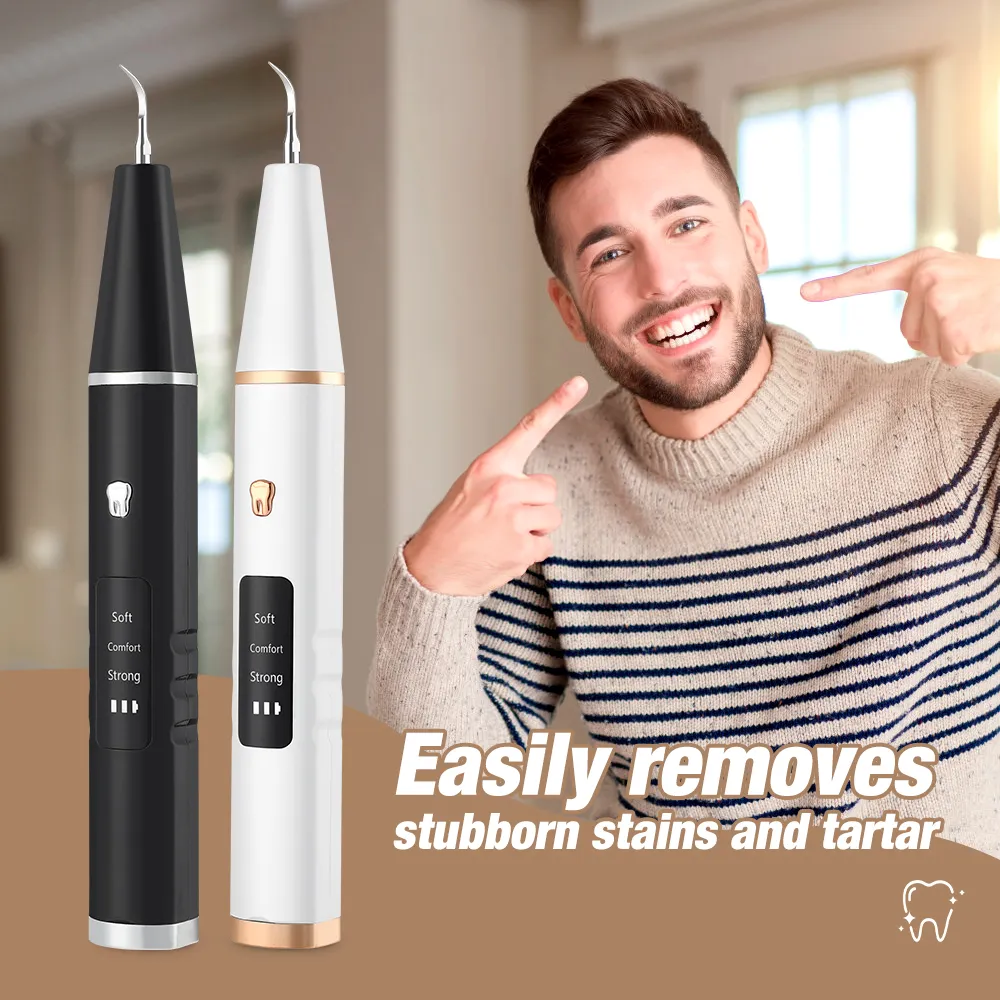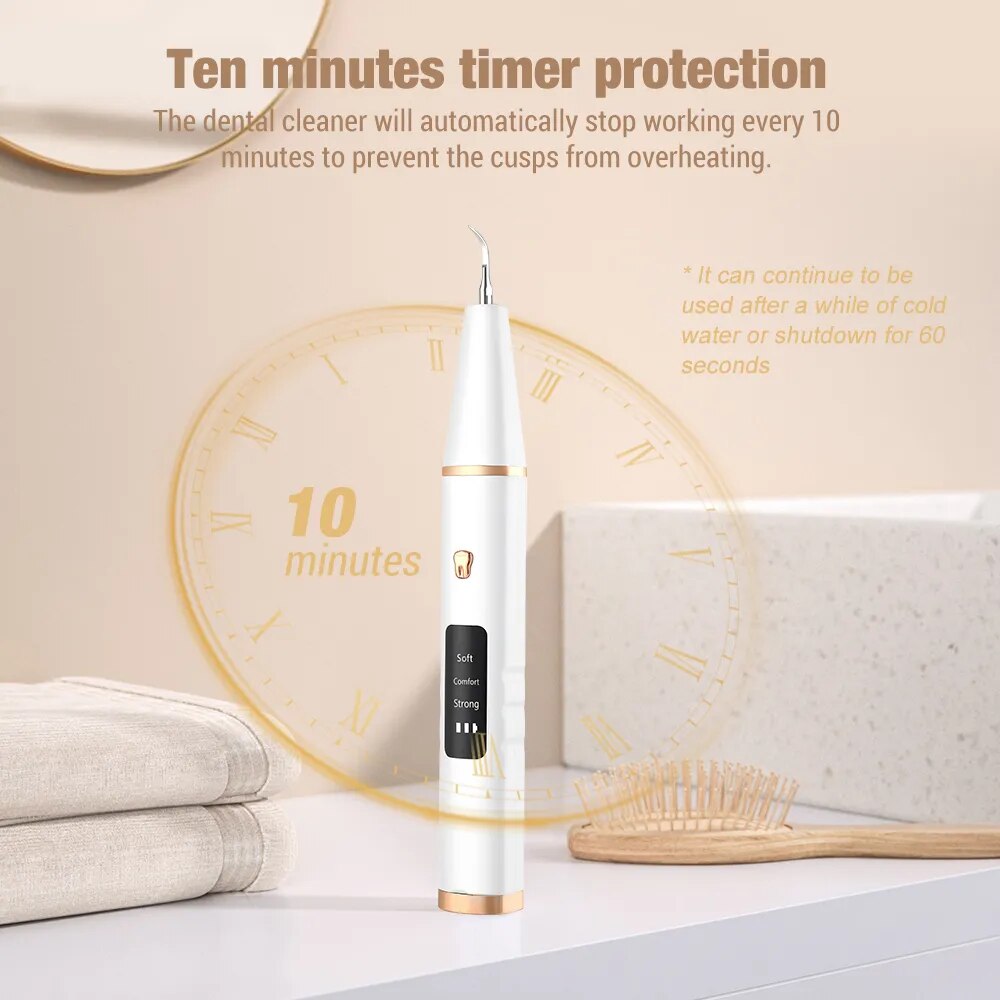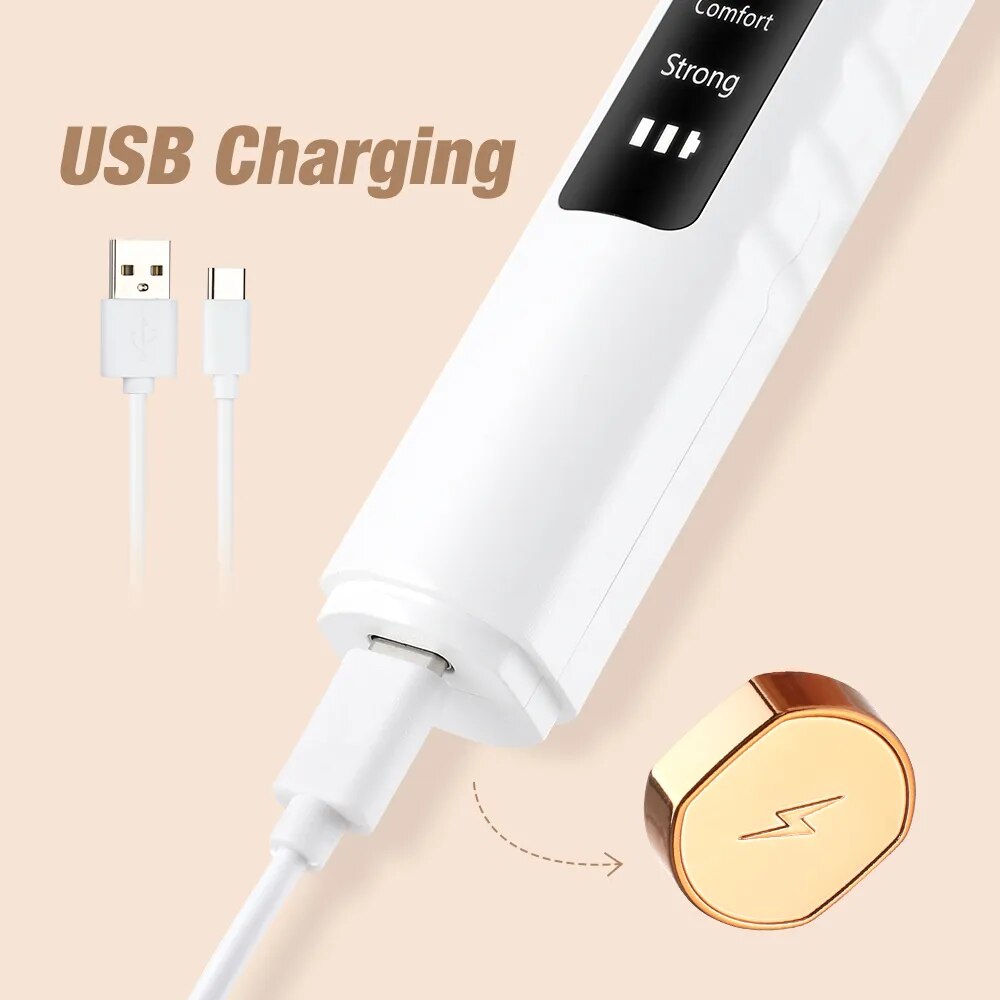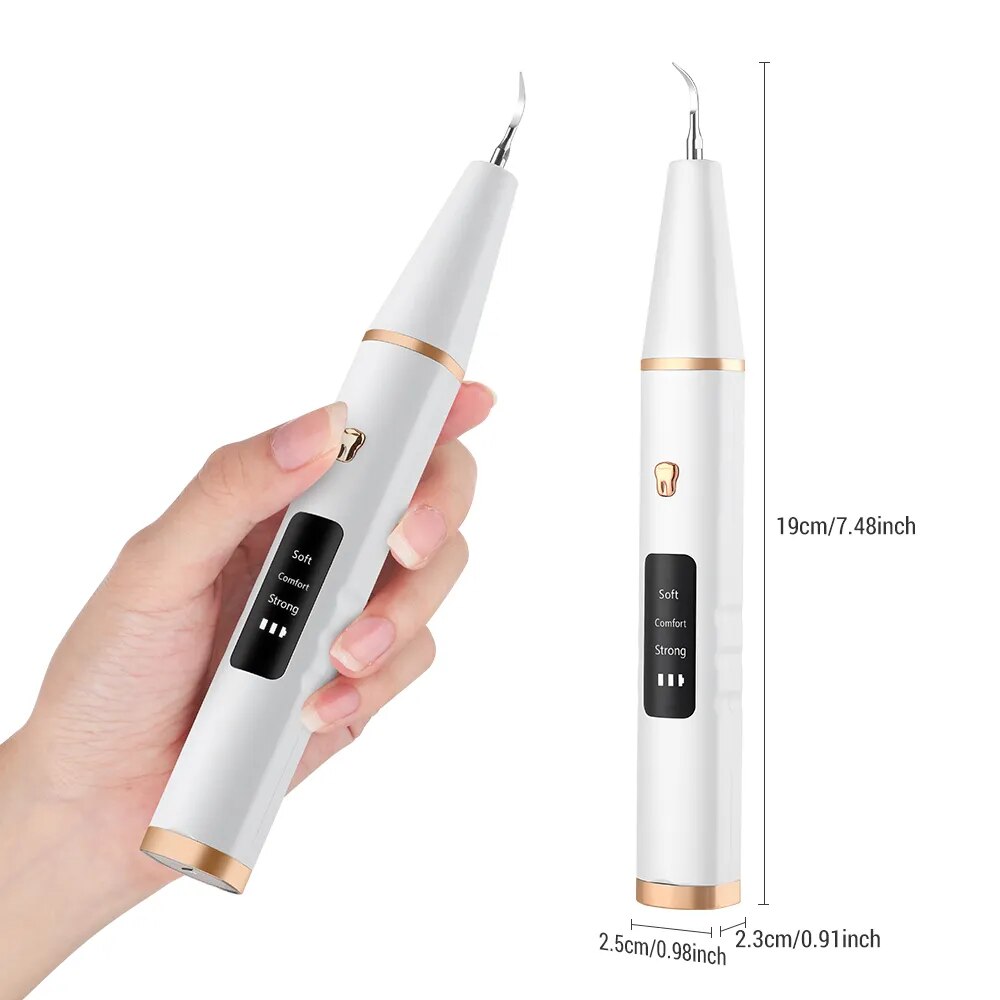 Oral Irrigator:
Features:
1. The dental water flosser can efficiently reduce food residue, germs and dirt, helping people improve oral condition maintain oral health, ideal for people who have dental implant, or wear braces or retainer;
2. The oral irrigator is 3 modes available including soft, strong and pulse mode. By using it 2-3 times a day, you can prevent tooth decay/gingival atrophy/bleeding gums/dental calculus, etc.
3. The water jet toothpick is IPX7 full body waterproof and designed with a 220ml capacity water tank, which has a good lifespan and is convenient for daily use without a second fill needed;
4. Smart power-off protection: the device will auto shut down in 2 minutes without operation.
Specifications:
Material: food grade ABS
Color: white, pink
Size: 28.1*6*6cm
Weight: 400g
Packing list:
1* Water Flosser
4* Cleaner Heads
1* User Manual