Specifications:


Material: ABS

Color: White, light blue, pink, green, dark blue, yellow, red

Size: 19.5*2.5CM

Weight: 0.1kg

Battery capacity: 350mAh

Rated power: 1W

Rated voltage: 3.7V

Waterproof rating: IPX6

Vibration frequency: 19800 times/min

Charging time: 3 hours

Life time: 45 days
Packing List:


1* Electric toothbrush

6* Toothbrush heads

1* USB Charging Cable

1* User Manual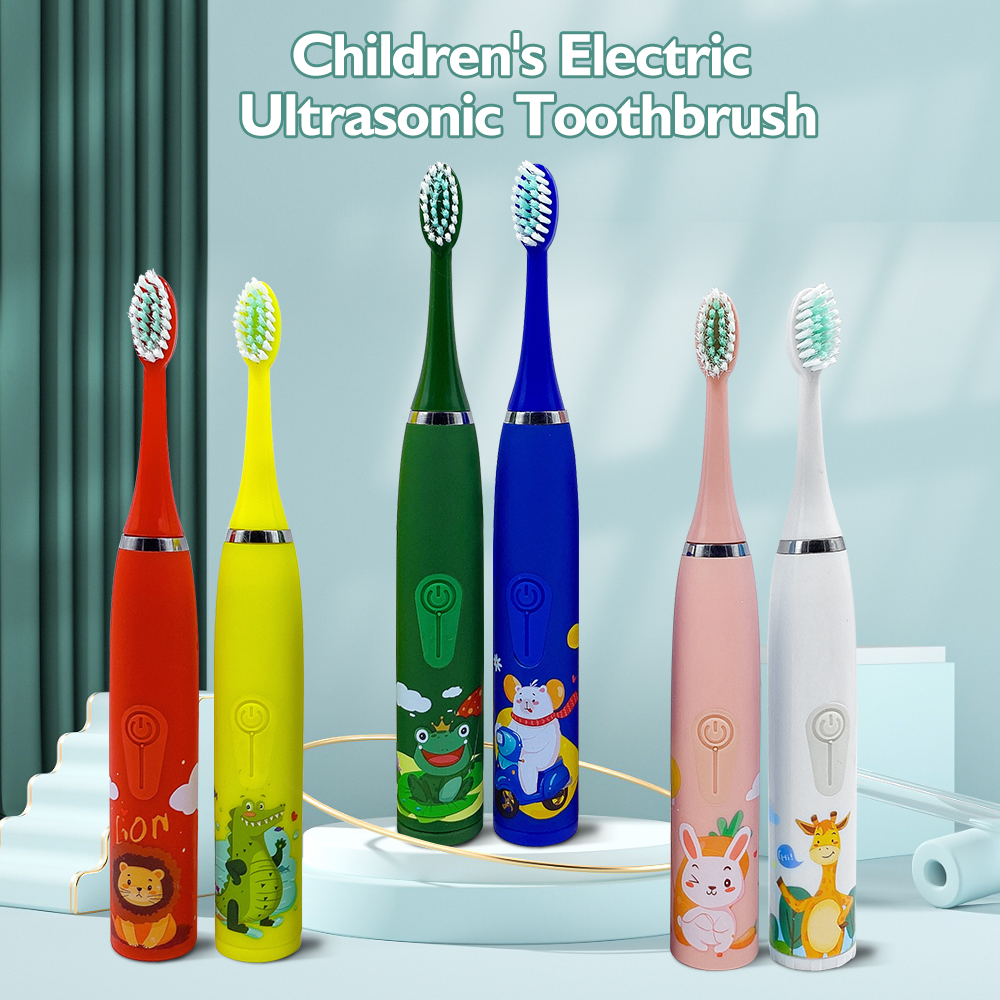 4 brushing modes (cleaning mode/care mode/sensitive mode/polishing mode) to meet different cleaning needs and protect children's dental health.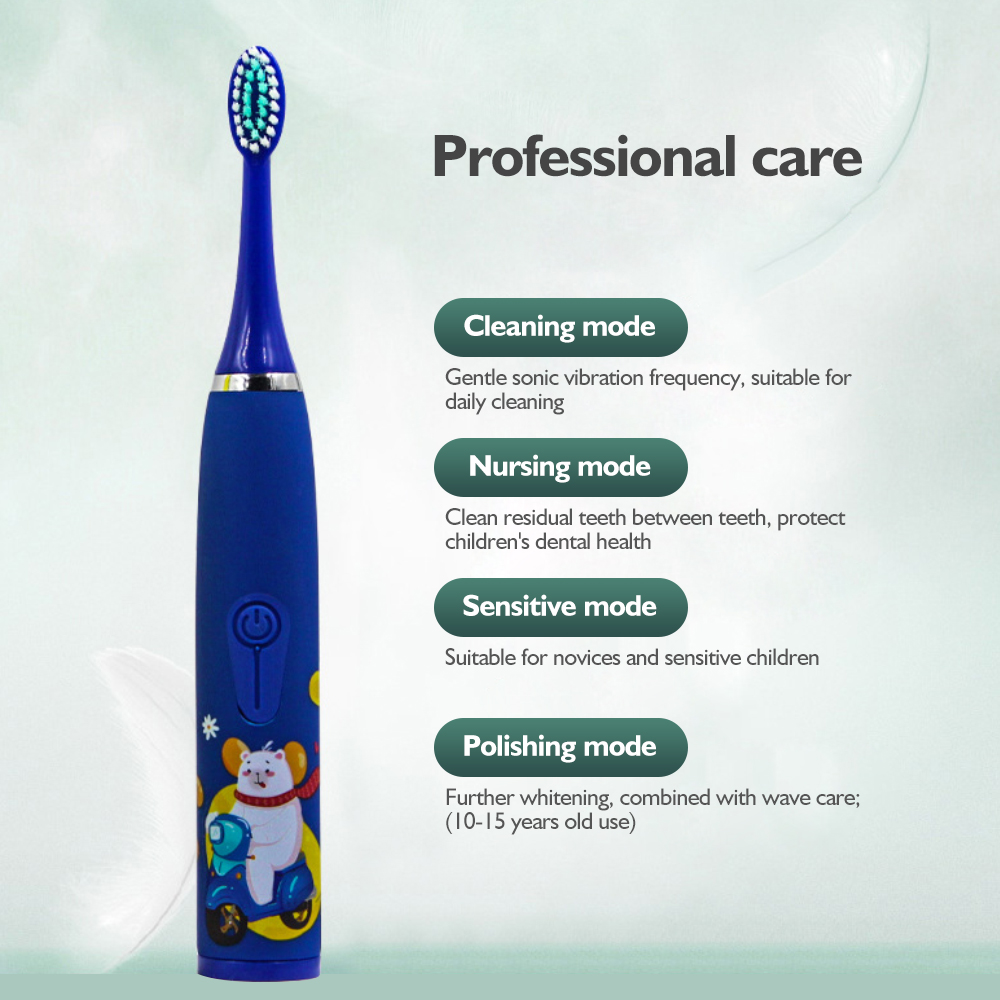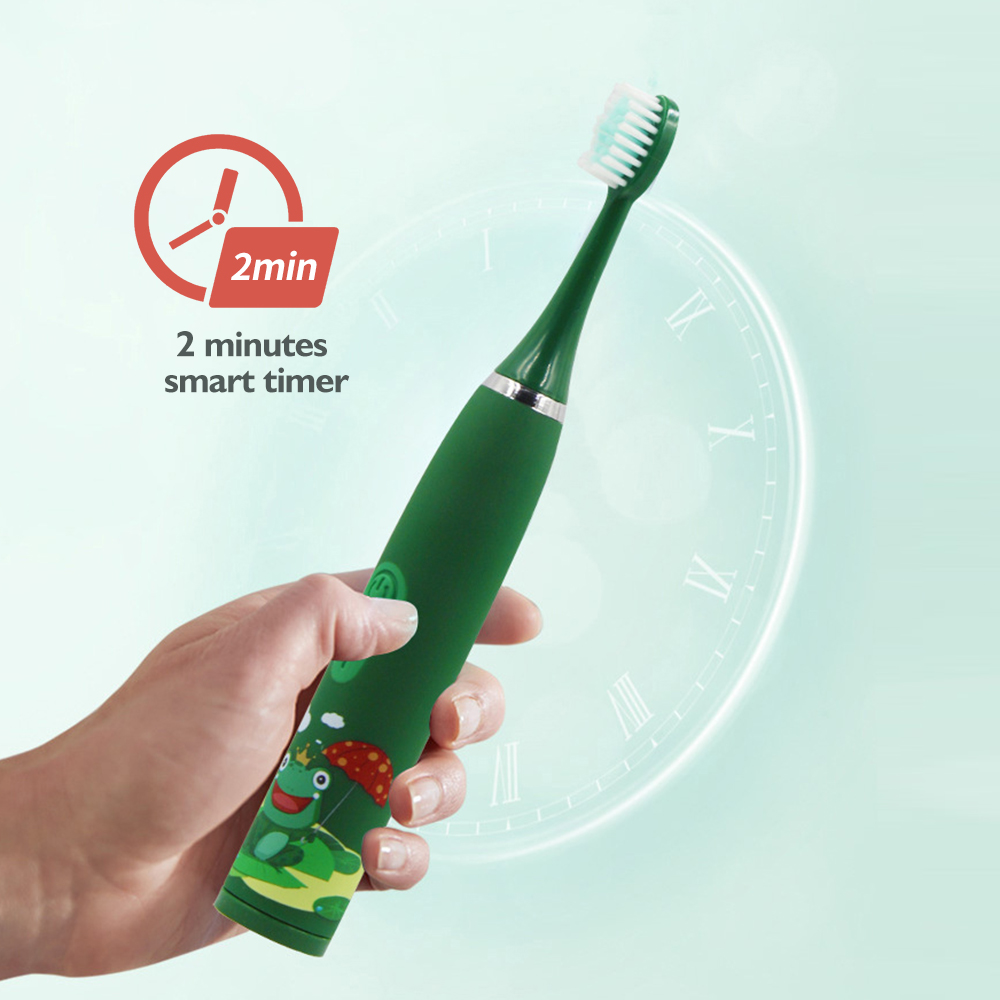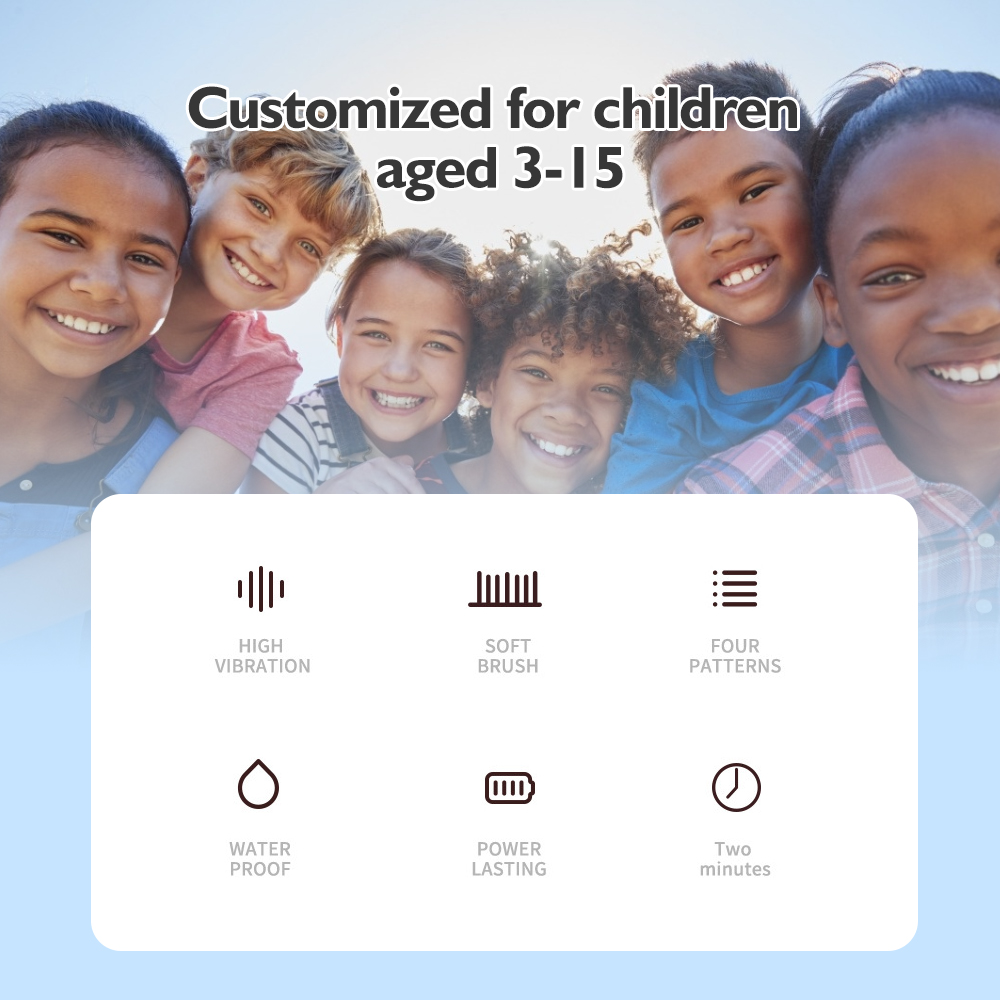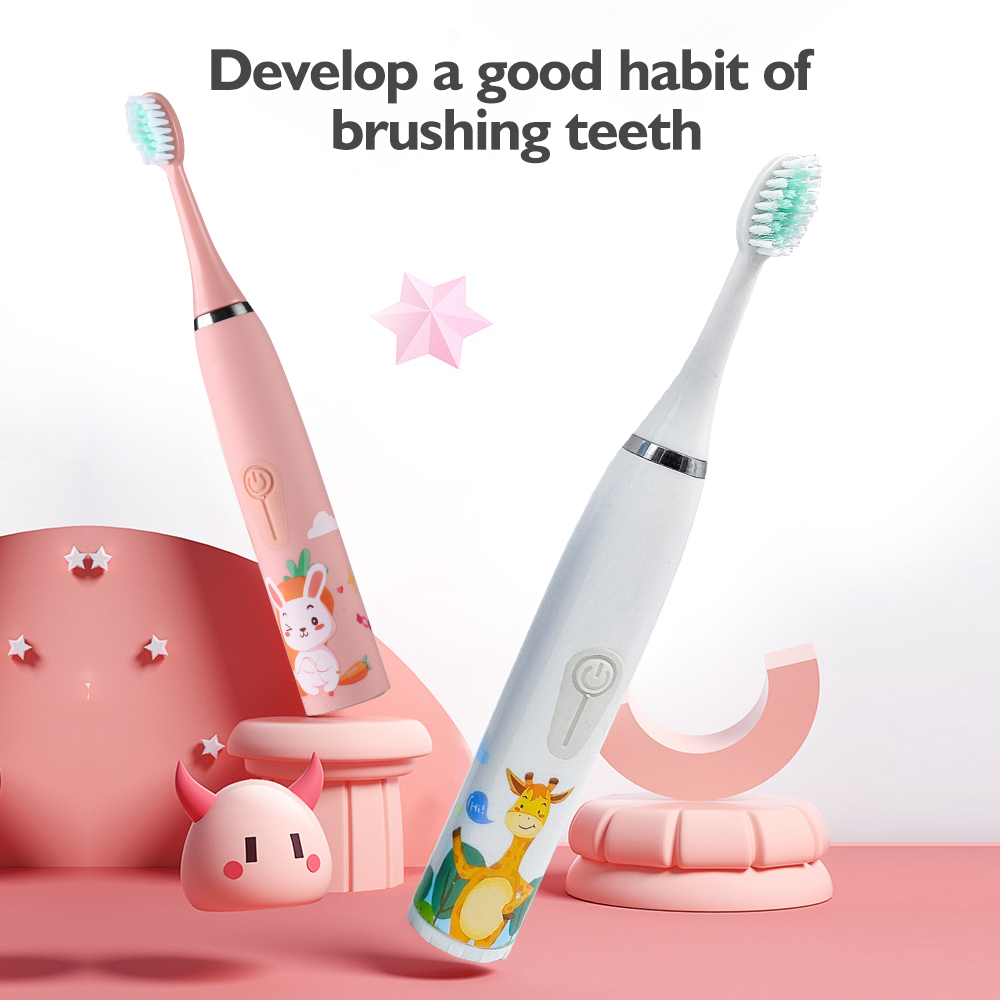 Vibration frequency of 19800 times per minute, low noise of 60db, powerful and efficient cleaning of the oral cavity, gently drive away the dirt in the teeth gap.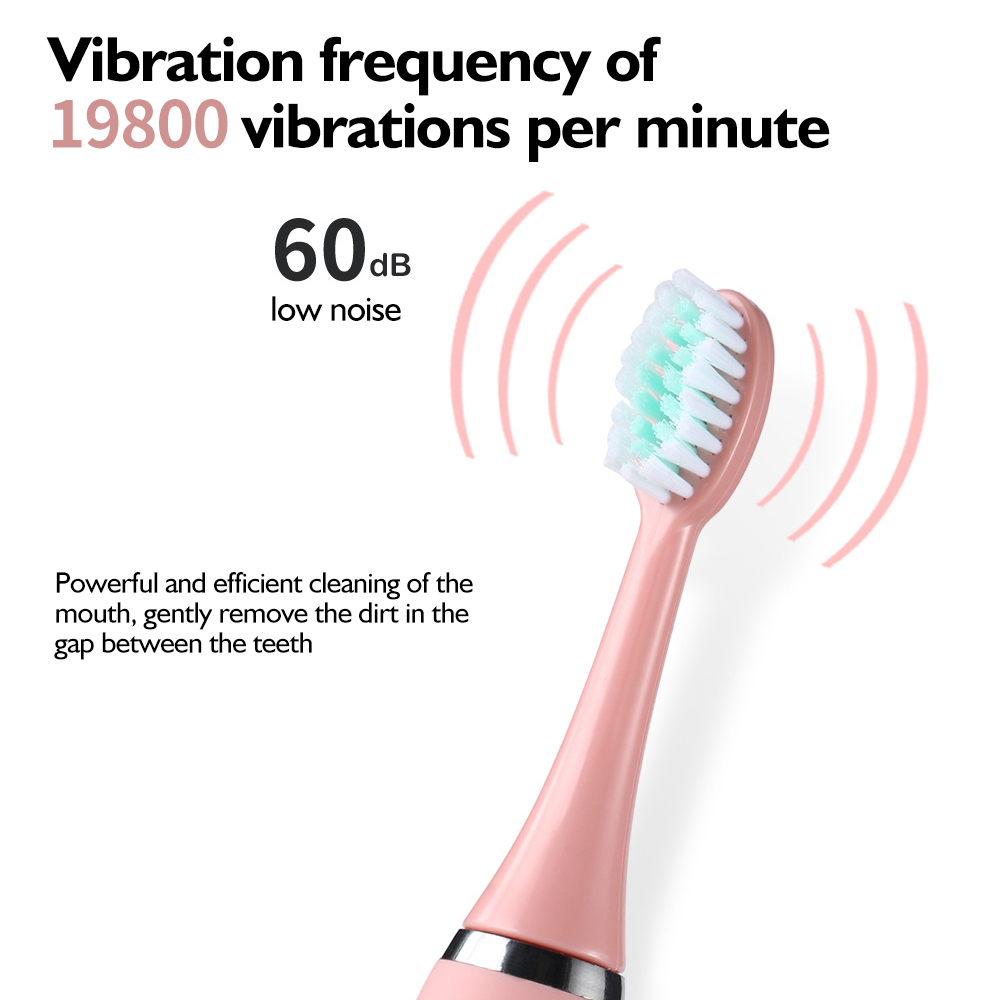 This electric toothbrush uses a high-density 3D soft-bristled brush head to gently massage the teeth and gums, gently clean the mouth, reduce tooth damage, and bring the baby a comfortable brushing experience.
2 minutes smart timing, 30 seconds to change zone reminder, to prevent children from brushing their teeth for too long and causing damage to the teeth.
Long battery life: 3 hours charging time,45 days standby time. waterproof can effectively isolate the water source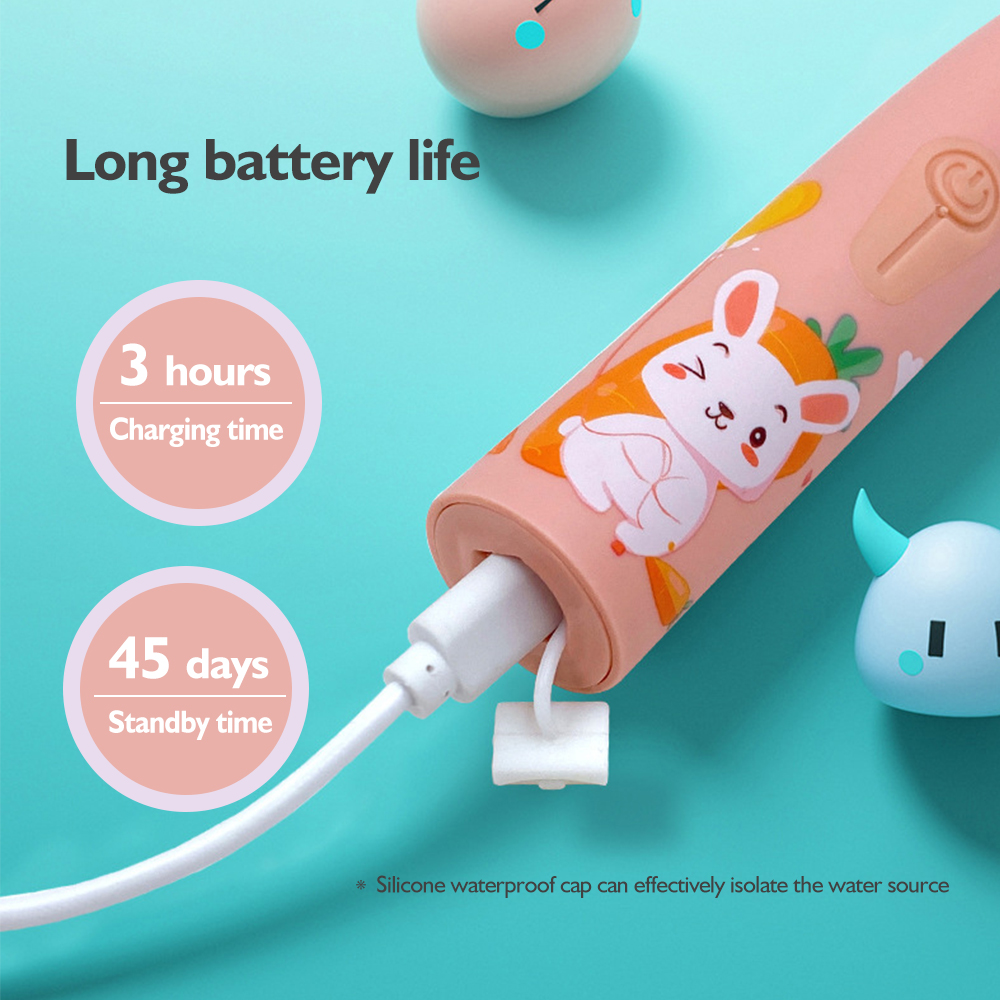 IPX6 waterproof, the whole body can be washed (not soaked in water), so that children can brush their teeth in the bath.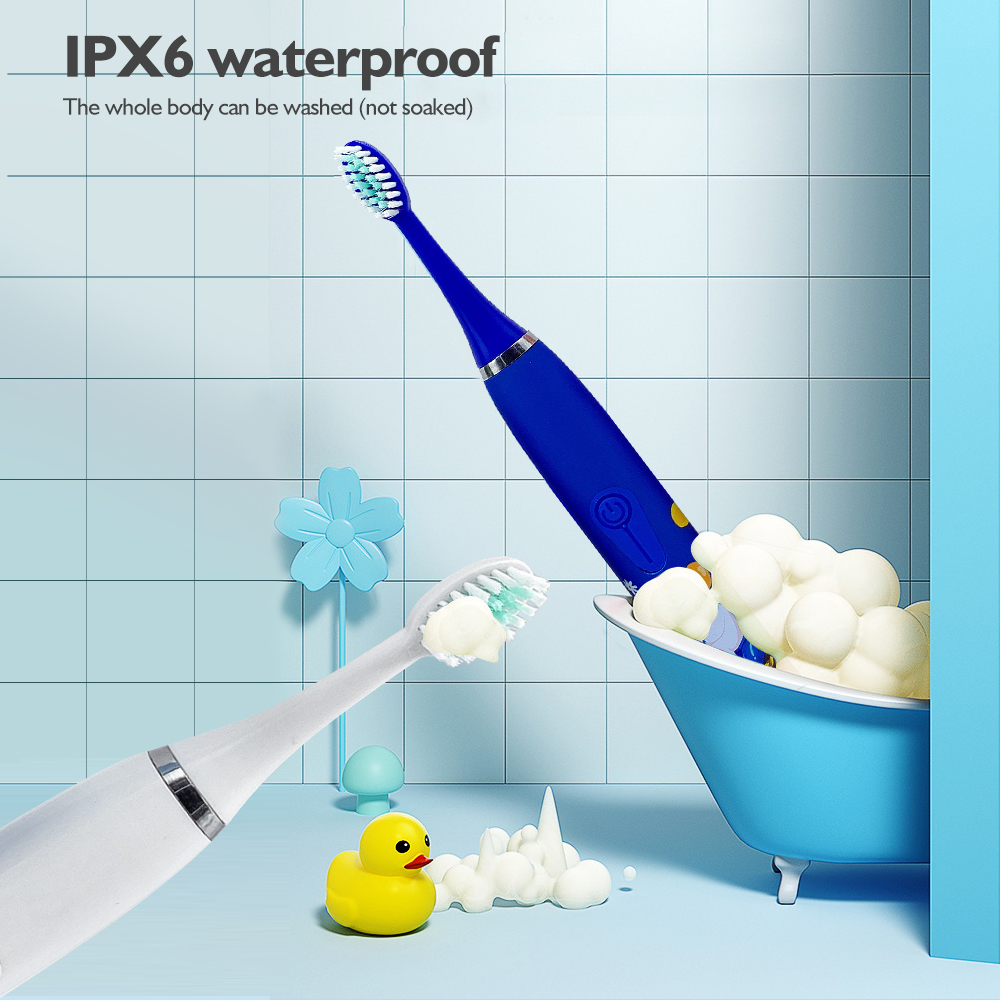 The cartoon toothbrush specially designed for children's teeth cleaning has a small body, light weight and cute shape, allowing children to hold and brush their teeth easily without pressure with 1 hand.