Features:
1. 6-in-1 Electric Head Shaver for Balde Men, 6 in 1 Waterproof Electric Razor Grooming Kit 
2. Upgraded bald head shaver with 7D floating
3. Fast Charging. It can be fully charged in 1.5 hours, and it can last for 60 minutes
4. USB charging & LED Display
5. Head Shavers for Bald Men Wet and Dry
6. IPX6 Whole Body Waterproof
Detailed Parameters


6-in-1 Electric Head Shaver for Balde Men
Electric shaver for women kit has five detachable accessories.1 machine with six
functions, meets any body shaving, grooming and cleansing needs, enjoy hair-free
smooth skin without irritation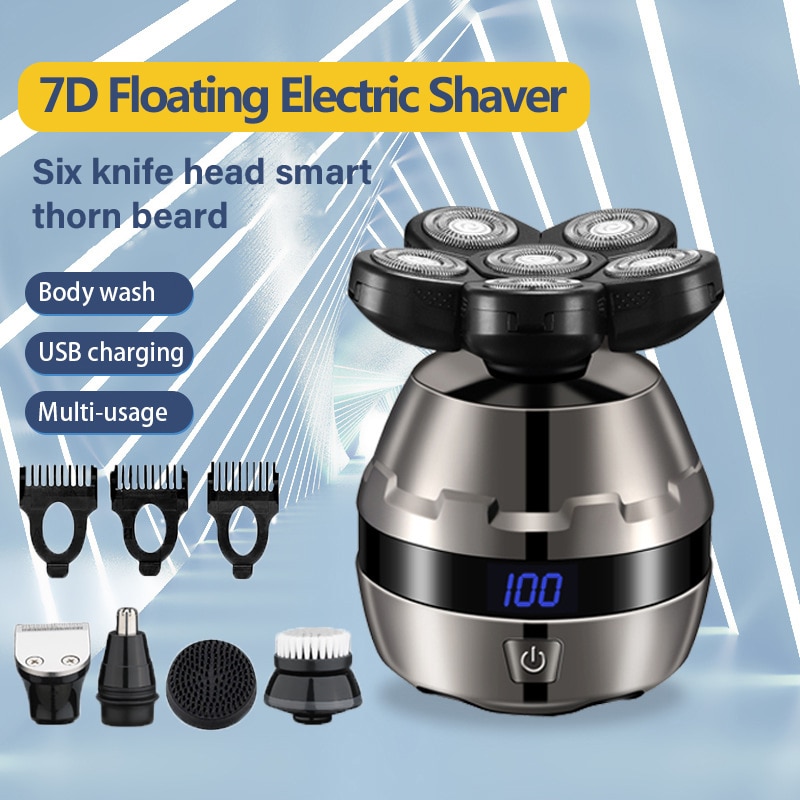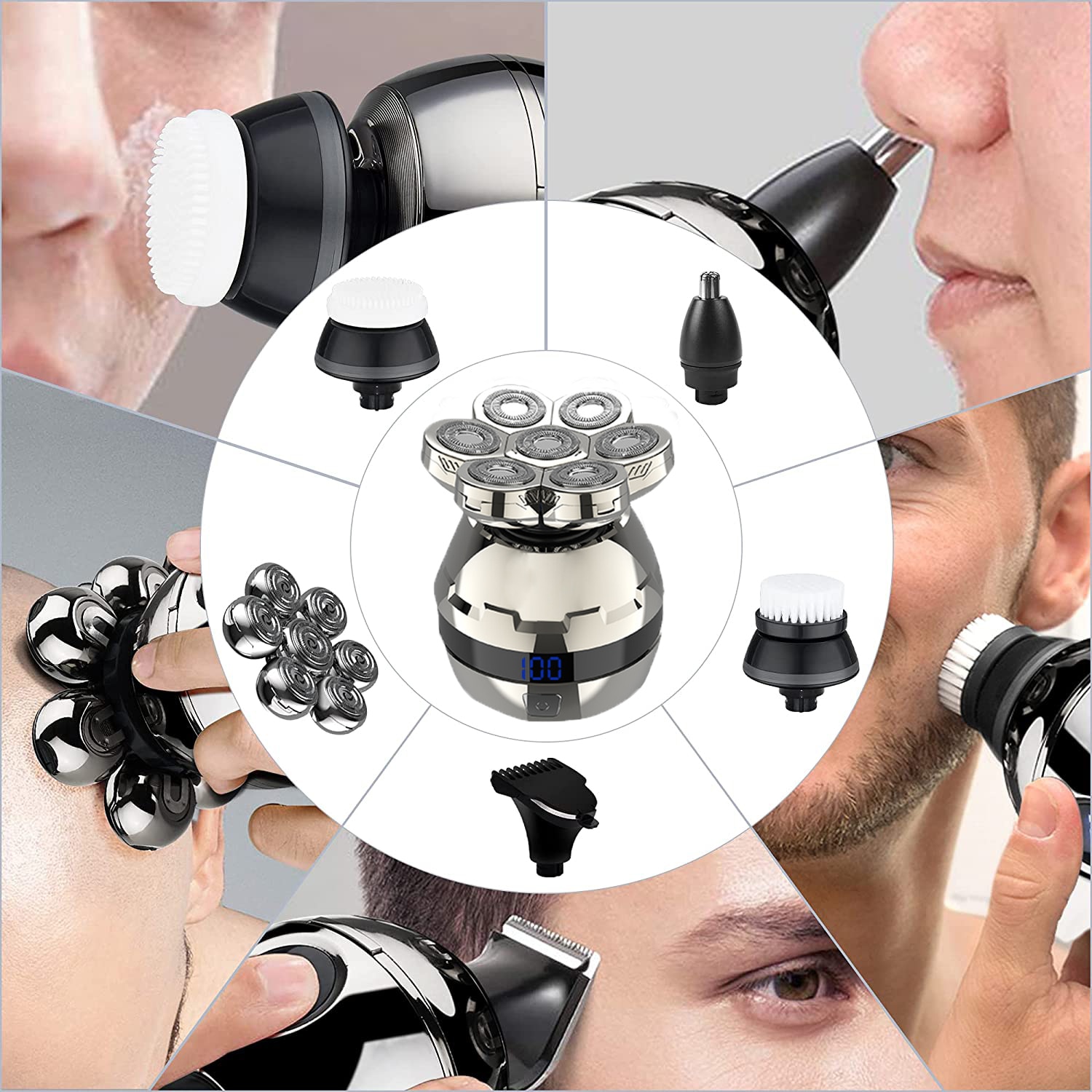 Upgraded 7D Floating Cutter Head Shaver
      he 7D flexible head can automatically adapt to the contours of your face, neck and chin,
providing you with a comfortable and smooth shave.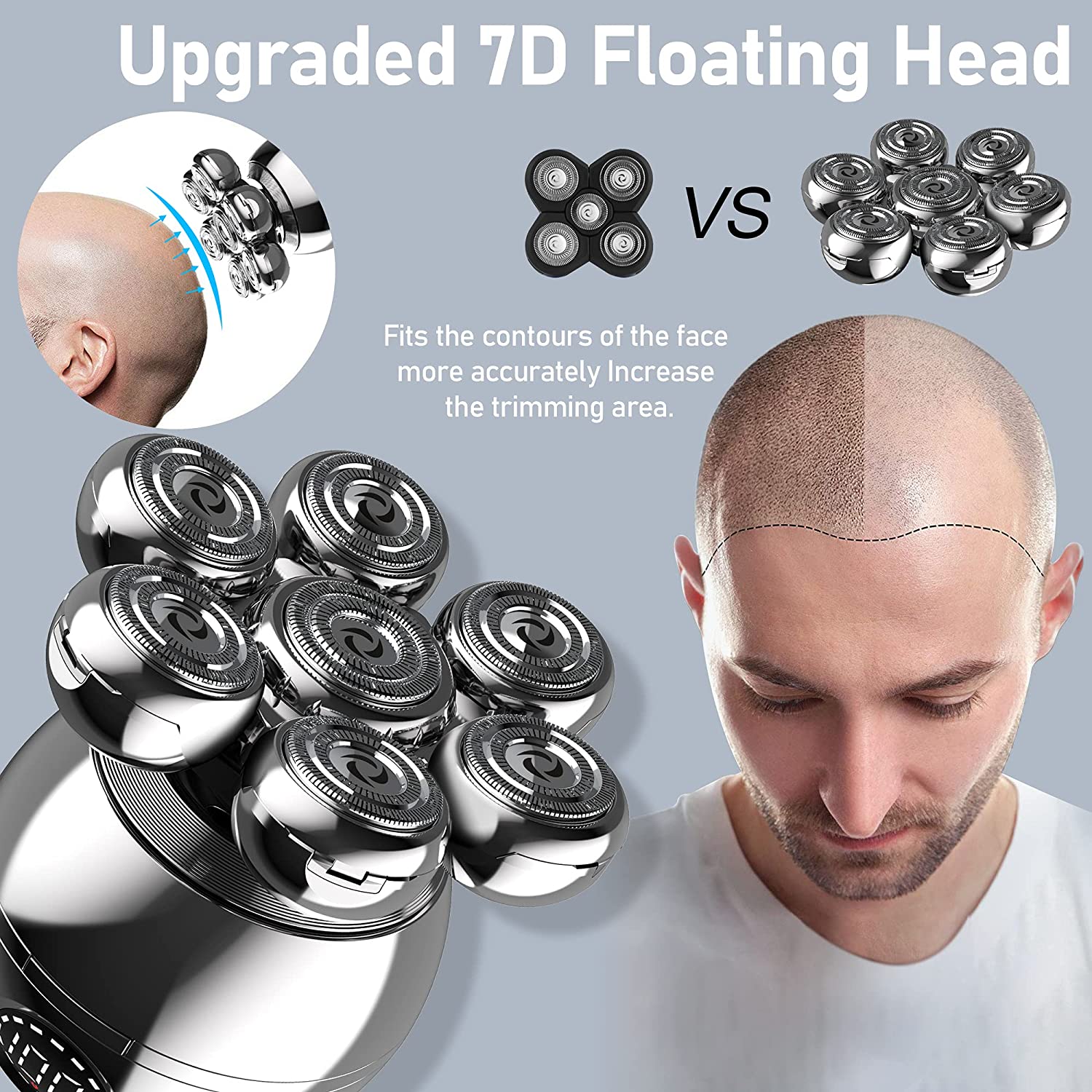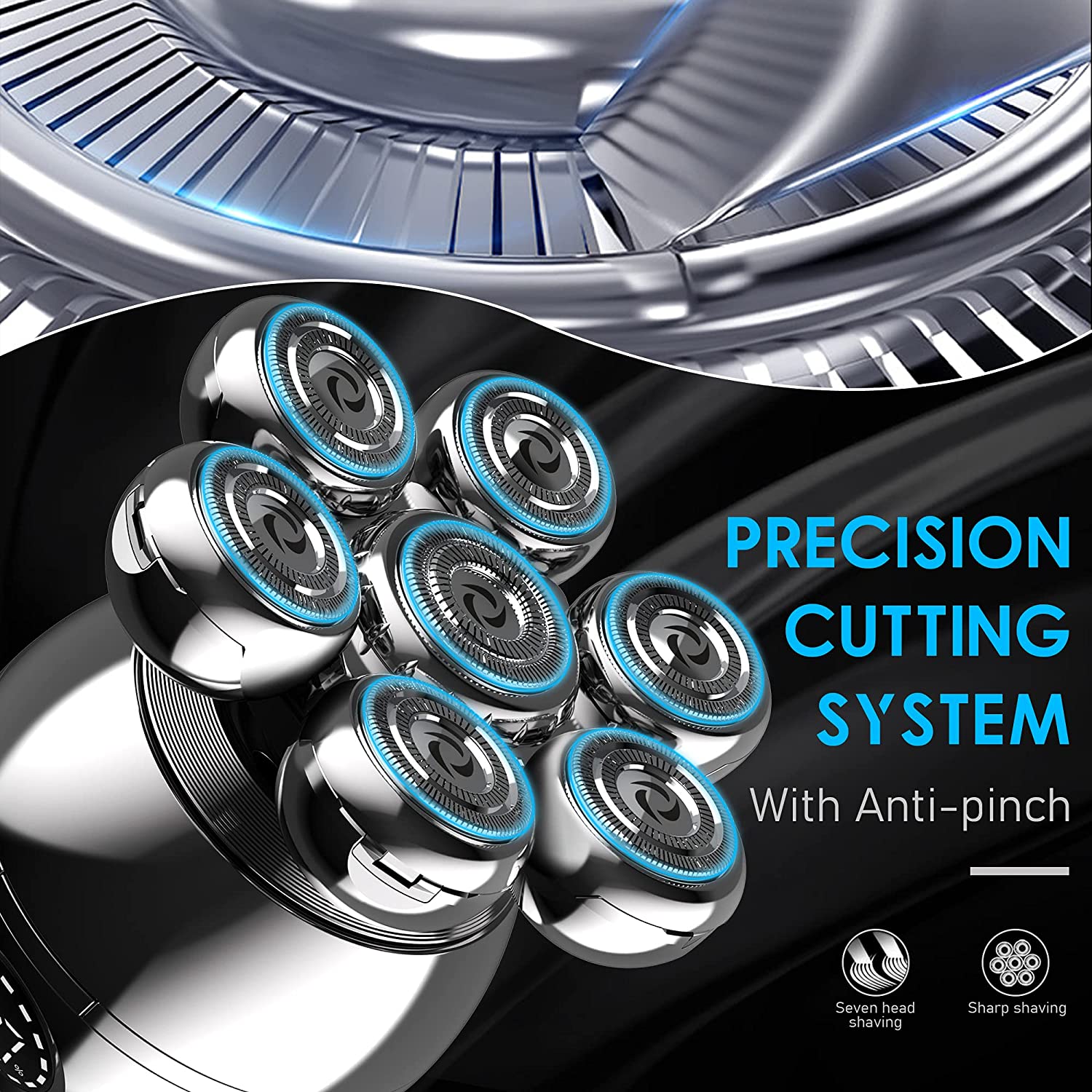 Double circle veneer knife net
Smooth veneer, comfortable touch, knife blade and knife net cross operation
while grinding, more sharp, efficient and fast shaving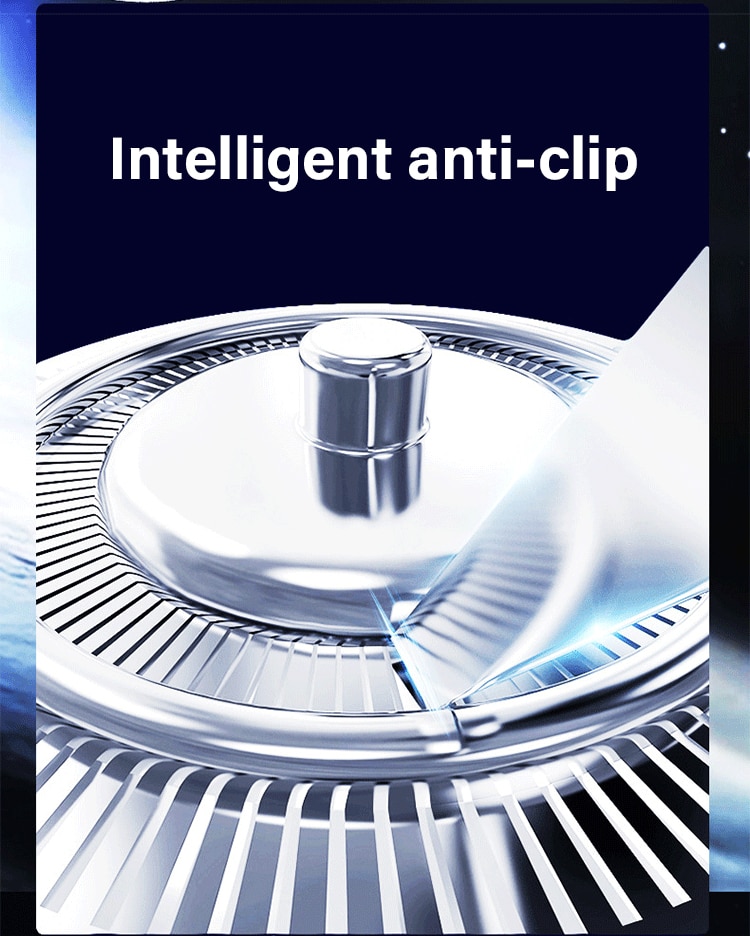 IPX6 Whole Body Waterproof
It is waterproof and washable, you could enjoy shaving in the shower. It allows us a comfortable
dry shave or a refreshing wet shave with shaving foam or gel.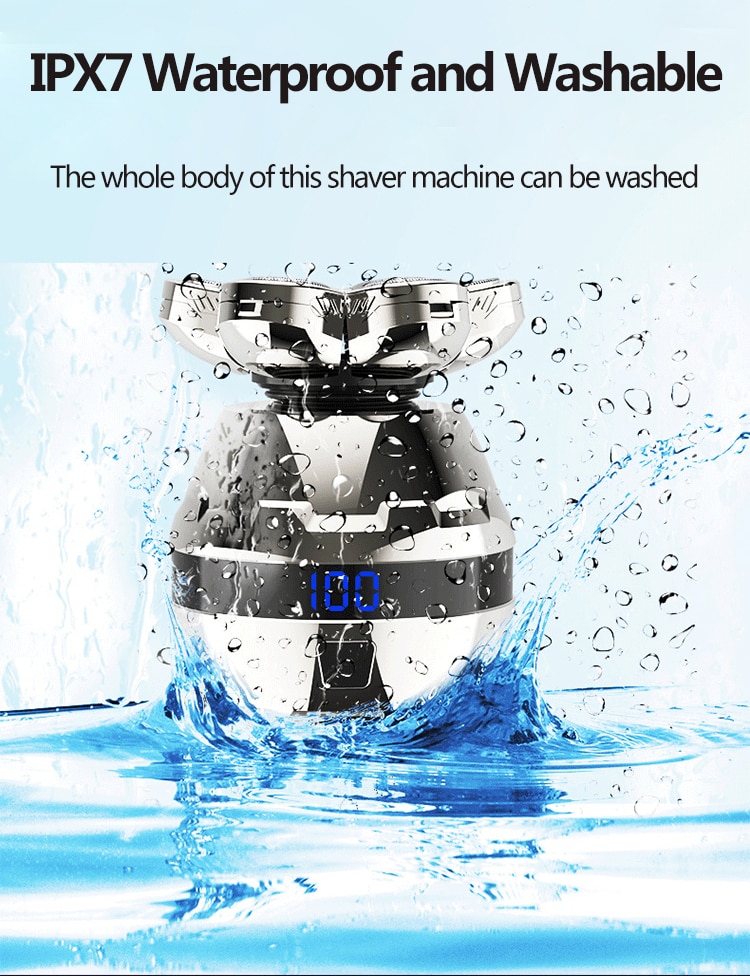 Faster Charging & LED Display
1.5 hours fully charged and can be used up to 90 minutes. The electric razor's LED light
indicates the full charging(90 minutes)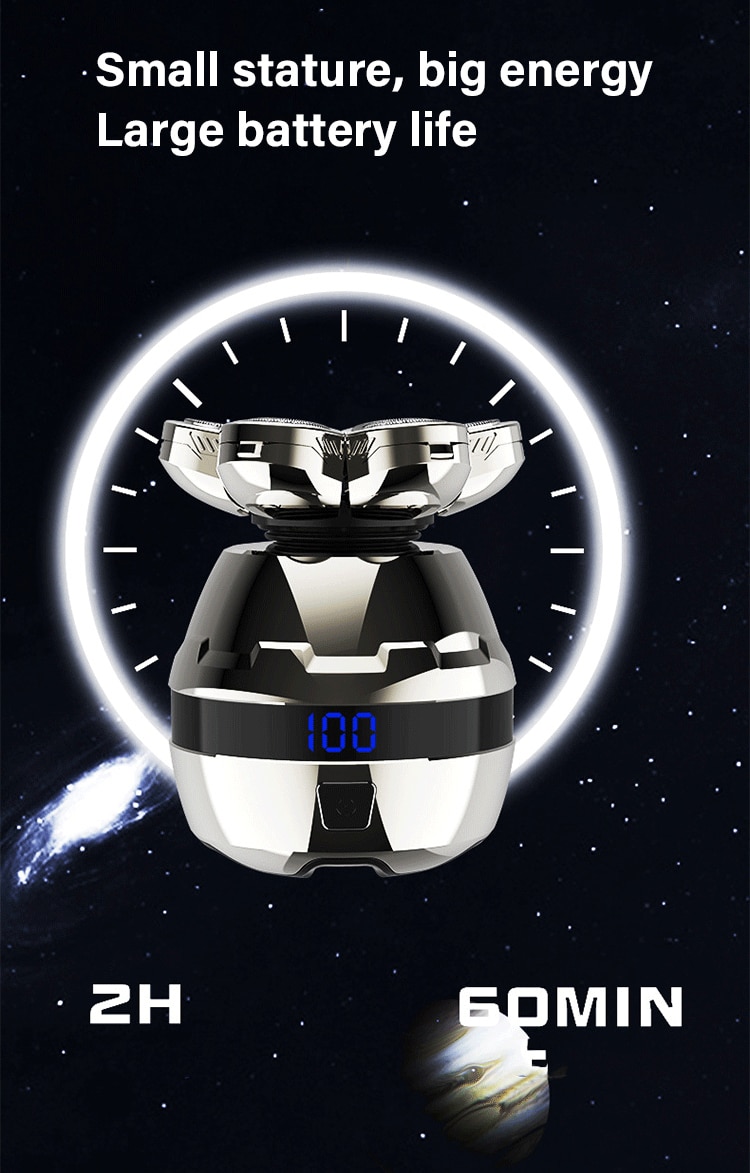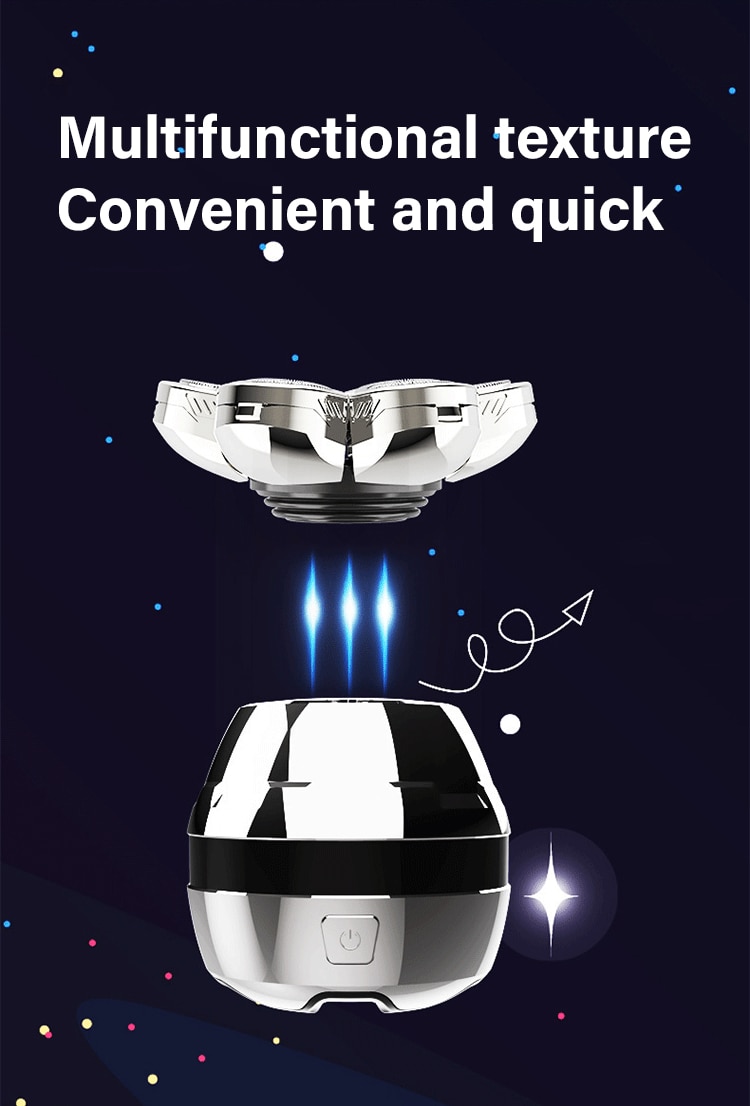 6-In-1 Shavers For Men
Modern Design Professional Electric Razor For Men Includes 5 Detachable Accessories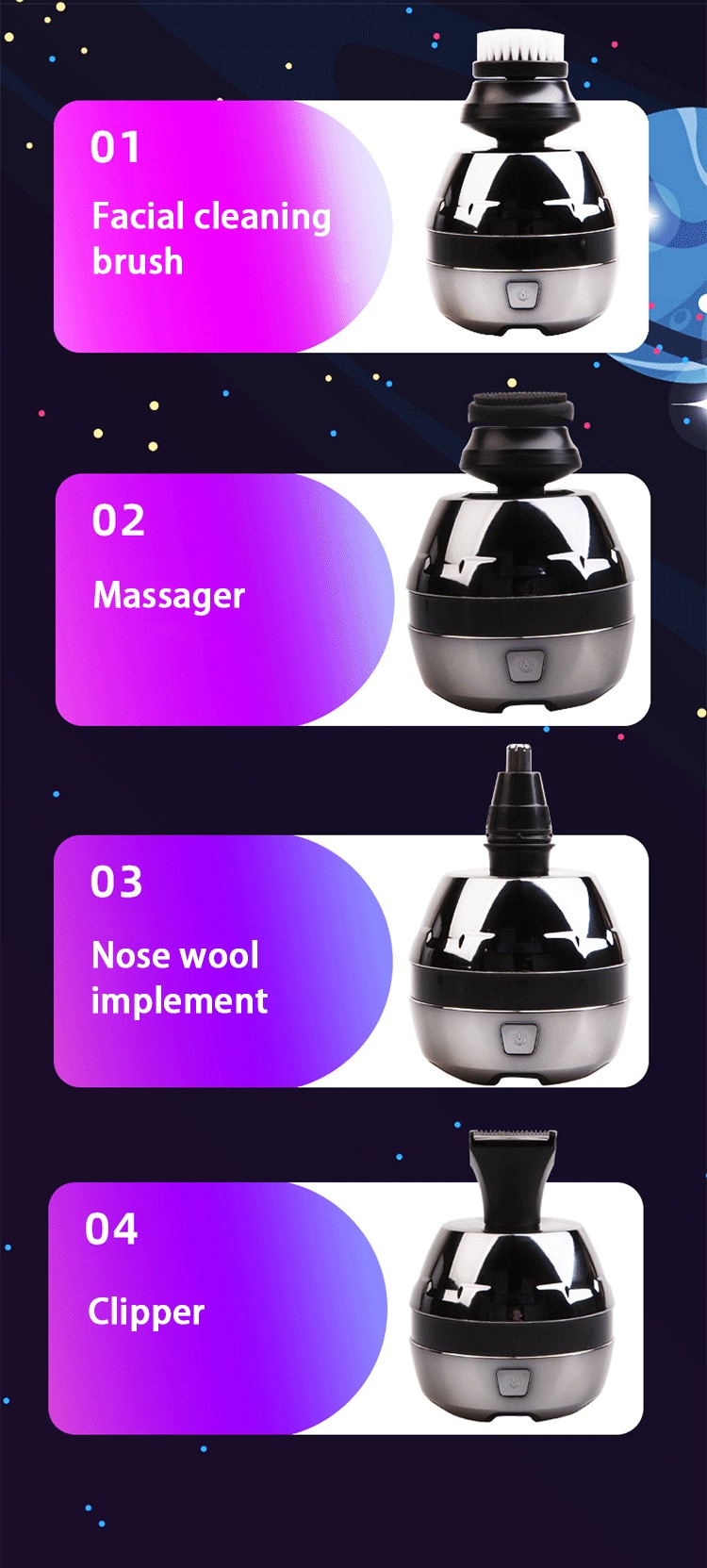 Steps for removal and installation of the knife net:

1. First open the knife net upwards in turn
2. Turn counterclockwise to open the knife net in the center
3. Take out the center knife net upwards