Power: 10W
Voltage: 110-240V
Battery capacity: 800mA
Net weight (with packaging): 0.32kg
Size: 21*9*4.7 cm
Material: stainless steel blade
Customer questions & answers

① Question: Is this clipper completely waterproof? Can I use it for body grooming in the shower?
① Answer: Hello, no, the blade can be washed with water, but the machine body can't be washed with water, you can use it for body grooming in the shower.

② Question: Anyone know where I can find the charging cored if I lost it?
② Answer: The charging cord is a normal USB type c cable. You can use any type c cable.

⑤ Question: Does this plug into a regular electric outlet or just usb?
⑤ Answer: Hello, you can use a usb cable to charge it, just like charging a cell phone.

⑥ Question: Is this trimmer ok for a beard?
⑥ Answer: Yes, it's not super sharp but it'll get the job done.
Package includes:
1 x Hair Clipper 
1 x USB cable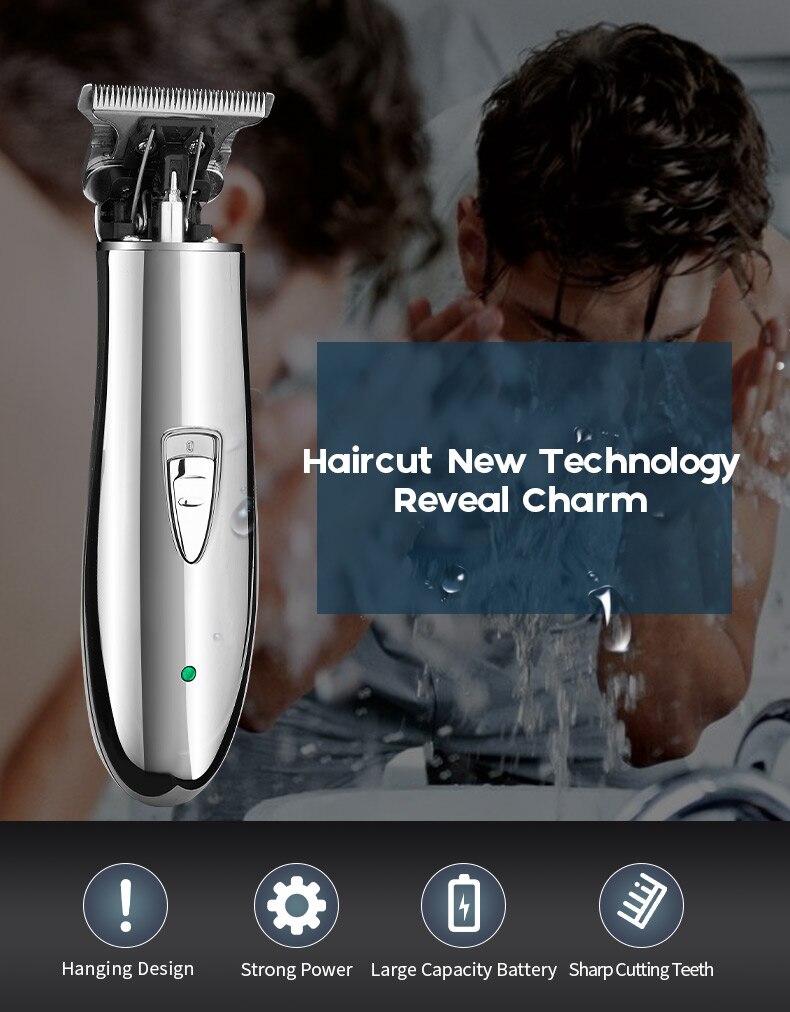 Suitable For Everyone
intelligent anti-card system, which brings an extremely smooth experience. Easily cope with a variety of hair, smooth hair without leaking, and cut hair faster. ● Low Noise Design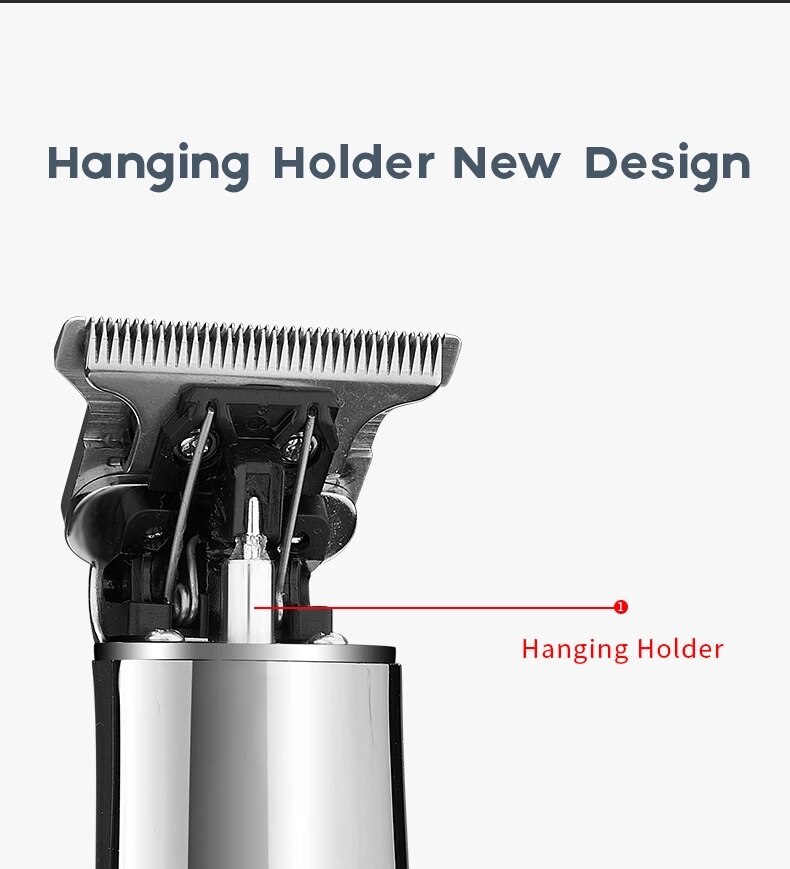 IPX7 professional waterproof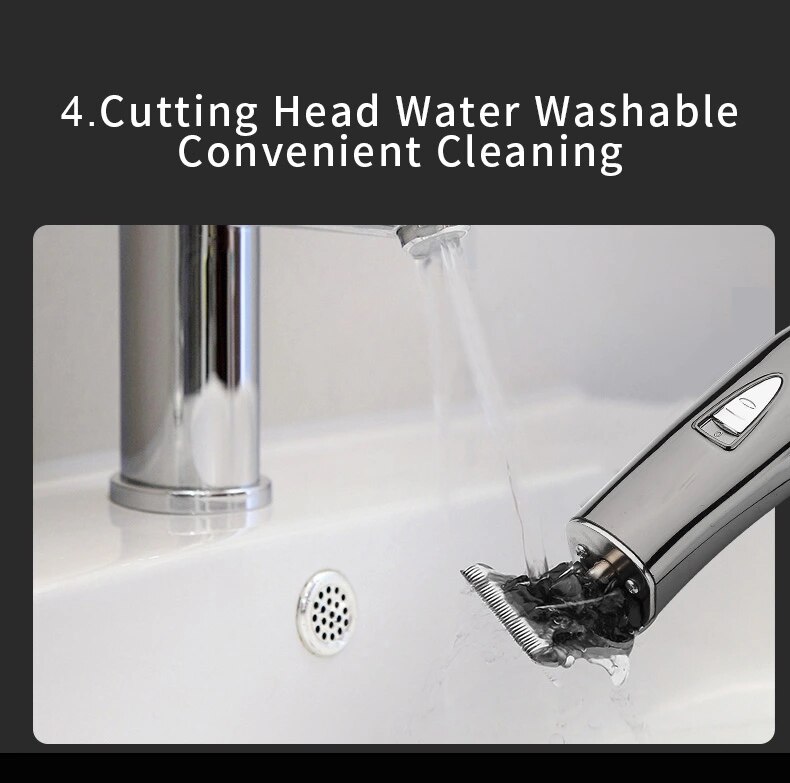 super sharp ceramic blade
"Blade grade" martensitic steel, excellent quench hardening ability, high abrasion resistance and high strength, also used in shell surgical tools. After using for a period of time, the cutter head will automatically grind, so you won't worry about the cutter head becoming blunt due to long time use.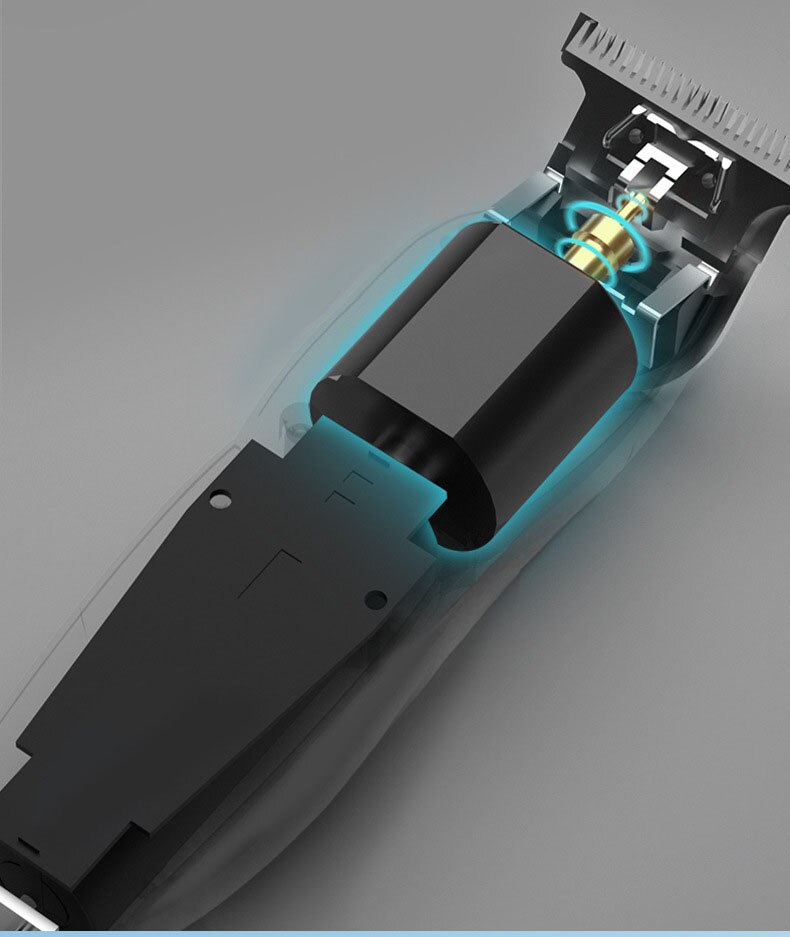 Nano Ceramic Cutter Head, Ultra Low Noise Smooth Speed Shear
The hardness of nano-ceramics is 1.6 times that of ordinary stainless steel, and the surface smoothness is much smaller than that of stainless steel. Therefore, when the hair clipper is running at a high speed, the ceramic cutter head generates less noise and is less prone to heat. The working noise is less than 55db, which is much lower than the GB standard 70db.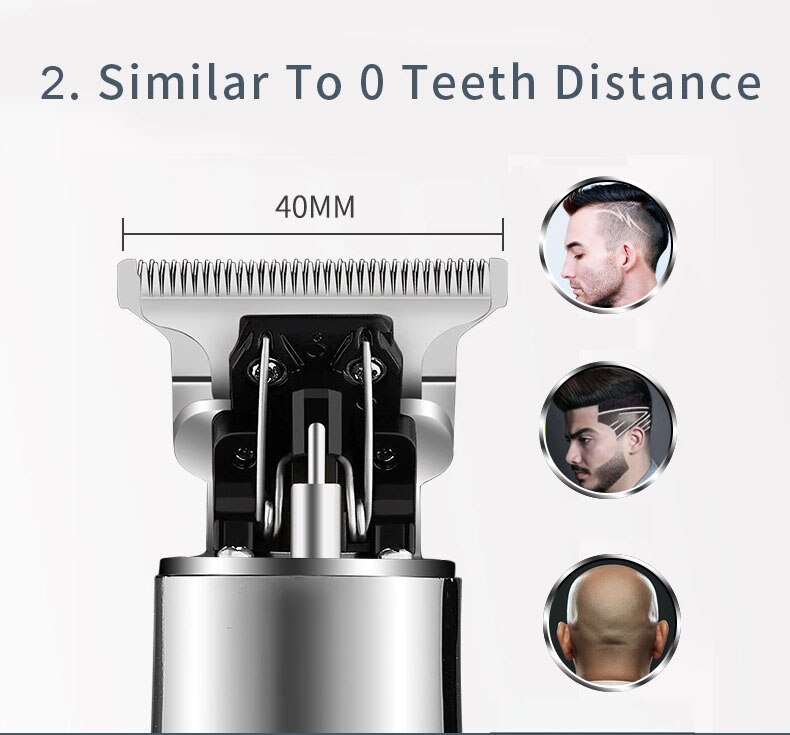 0.8-1.8mm
Adjusting Hair Length
Adjust Hair length Yourself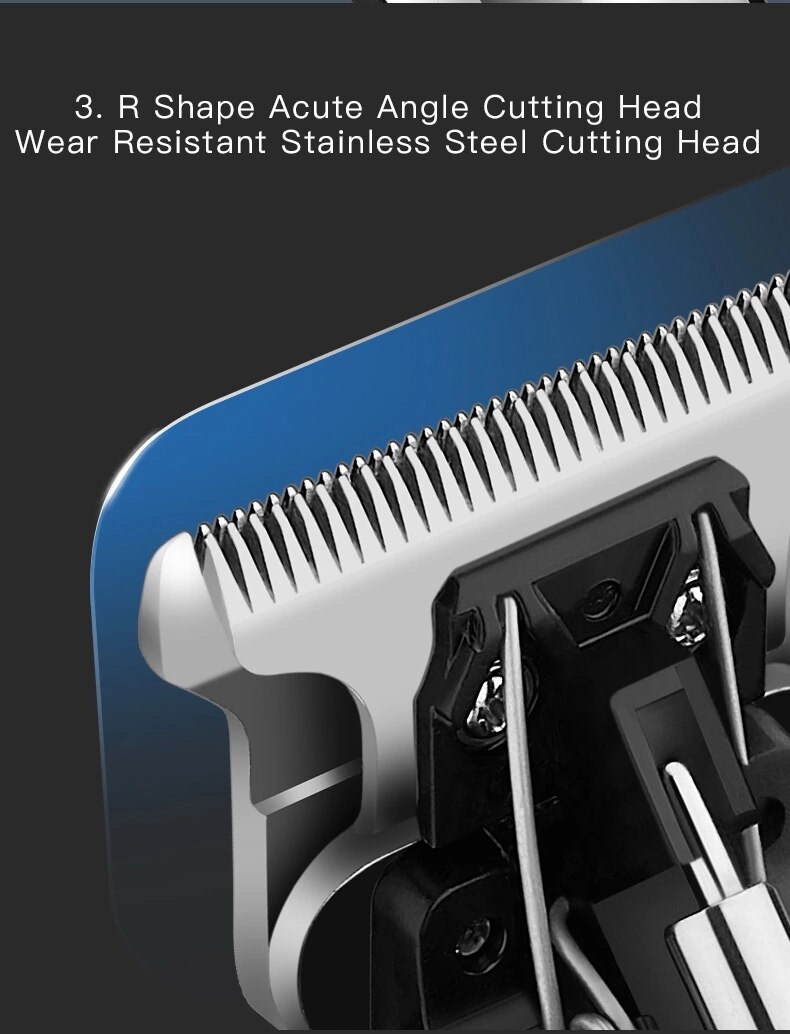 USB Interface, Used While Charging
The hair clipper supports plug-and-play, you can continue to use it after half of the power is cut off. The Sharp 3S uses the universal USB interface of most mobile phones. The USB terminal can be connected to common devices such as power banks, computers, and USB sockets to supply power. ● Power Banks ● Computers ● USB Sockets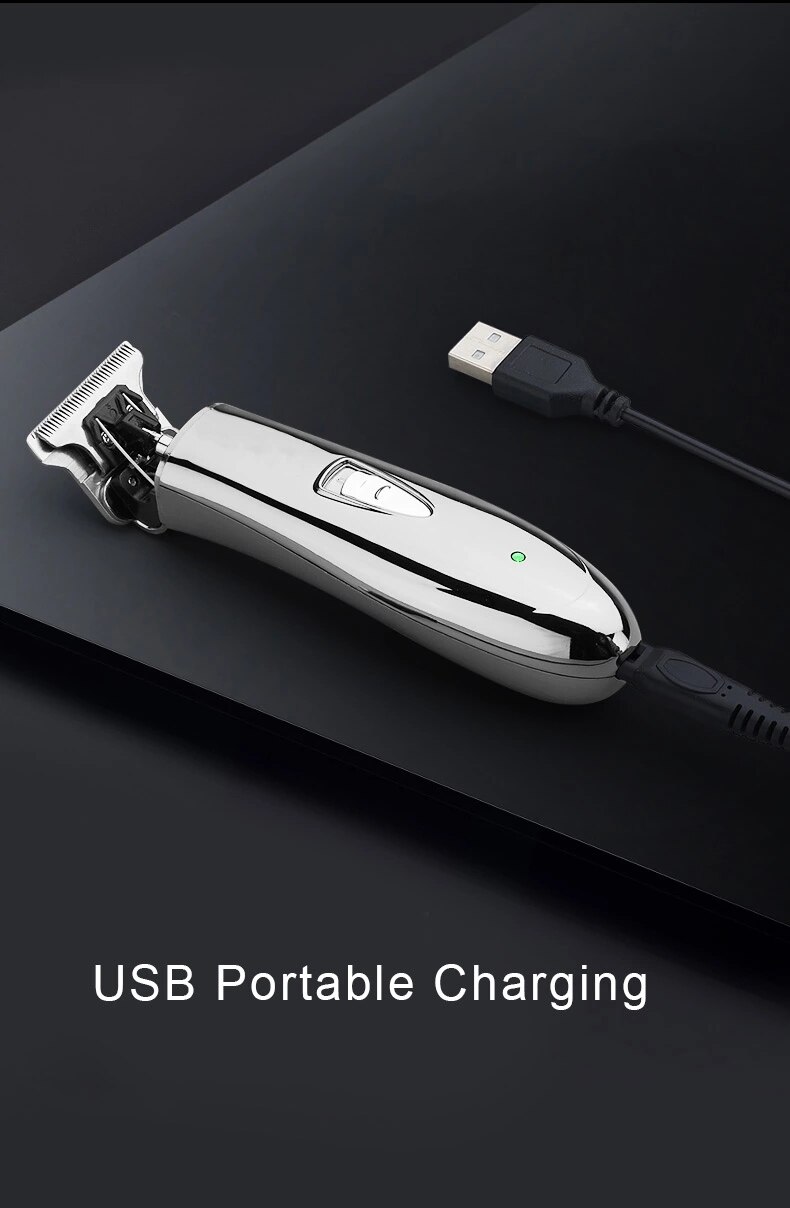 R-Shaped Round Head, Sharp But Safe
The parts that touch the skin of the cutter head and positioning comb are rounded to ensure the safety and comfort of the haircut process. The hair cutting head is composed of a moving knife and a static knife. The cooperation of the moving knife and the static knife has undergone strict safety design and testing, so that when the hair clipper is in operation, it can safely contact the cutting head.
● Fillet Processing ● Safety Touch
Intelligent System
Selling points to show
power and speed
control button switch
sweat proof handle.
Ergonomic Design
Easy and comfortable to hold

Touch Switch
One-button manipulation

Breathing Light Prompt
Clearly display battery

Removable Cutter Head
Easy to clean