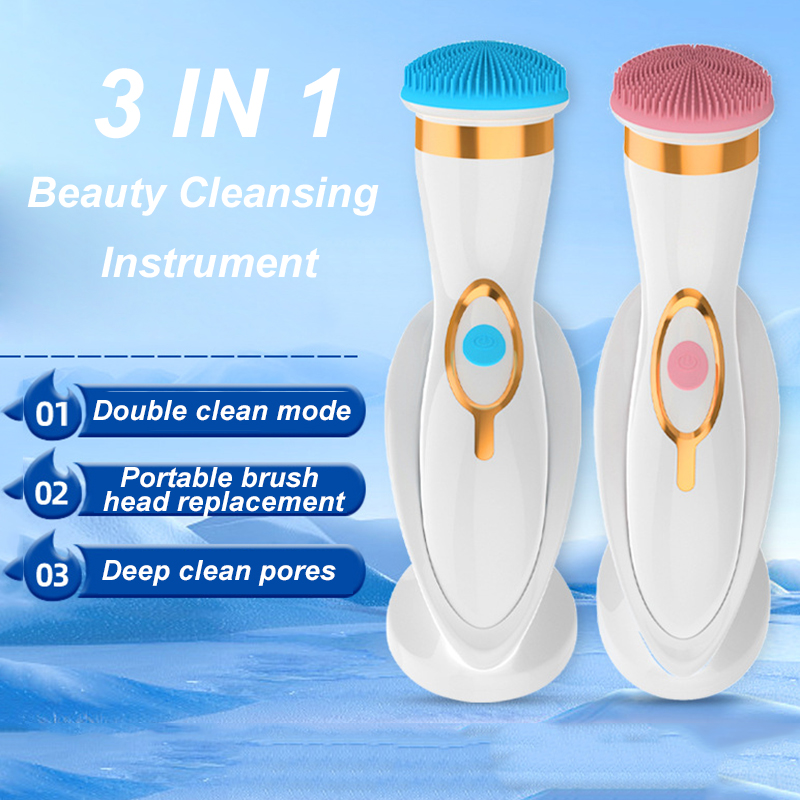 Product details:

Color box size: 18*22.2*8.3cm


Product weight: 664 grams


color box weight: 328 grams


Voltage: 3.7v Power: 1.5w


Battery capacity :1200mAh


Charging mode: USB cable


Accessories: Super soft cleaning brush *1 skin-friendly soft brush *1 jade massage ball *1 USB cable *1 Charging base *1


Mode of switch

1. Hold down the button for 2 seconds to turn on the machine. After the machine is turned on, the default slow speed is 75%.


2. Press the second time to set the speed speed


3. Turn off the machine by holding down any gear for 2 seconds.

Timing function: After 3 minutes of use, the product will automatically shut down to prevent forgetting to shut down.
Note: The indicator light flashes when charging, and the indicator light turns white after charging. It can be used for about 2 hours after charging for 3 hours.